IIMA Auditorium set Ablaze by T-Nite Performances at "RJM Nite-1"
| August 09,2010 12:15 pm IST
"T-nite" at IIMA entered its most dizzying phase as the competition for supremacy hots up between the Fachcha sections. The third night of the four day extravaganza – rechristened "RJM Nite 1" from the previous "LKP Nite" due to unfavourable weather conditions making a cultural contest at the Institute's famed Louis Kahn Plaza impossible.
The fest was thus held at the Institute's RJMCEI auditorium.
The show began with professional dancers and students from the Diplav Omkar dance academy – which is one of the sponsors of T-Nite, enthralling the audience with their performance. The man behind this academy, Mr Diplav, himself was present as a judge for the night.
The events each section had to perform were – Dance, Fashion Parade and a talent show – which could be a display of any special talent.
The talent show had people juggling, performing martial art forms, musical performances and a whole lot of other innovative and creatively designed performances. The sections were also judged for crafting an entry onto and an exit from the stage.
The Fashion Parade included a zodiac based theme by the Section B and a theme on the different national styles of the modern woman by Section E. The "Aatanks" of section A entered the fray with an integrated theme centred on Yamraj – the god of death which was received well by the audience. PGP-X then again proved that age is no bar when it comes to performance in their elaborately orchestrated fashion parade and different period – dance sequence. Their infectious enthusiasm got to the audience who were left asking for more as the show came to a close.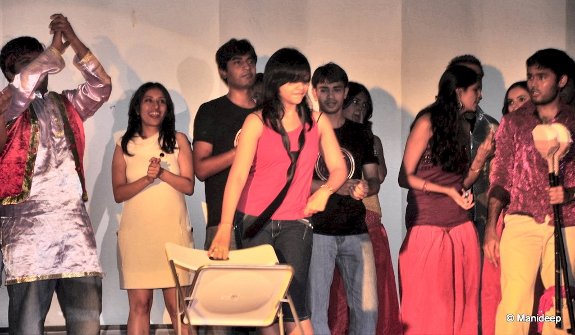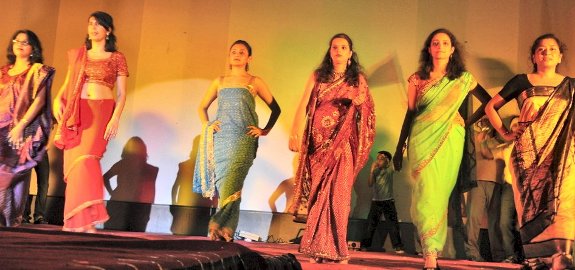 Section D again proved that innovation can be crafted out simply with their creative exit sequence involving a large formation representing an ancient drum player with his drums. Section C, the leaders of the table, were the first to entertain for the day and had picked up from where they had left in the Mess-Nite – by throwing in some stellar performances.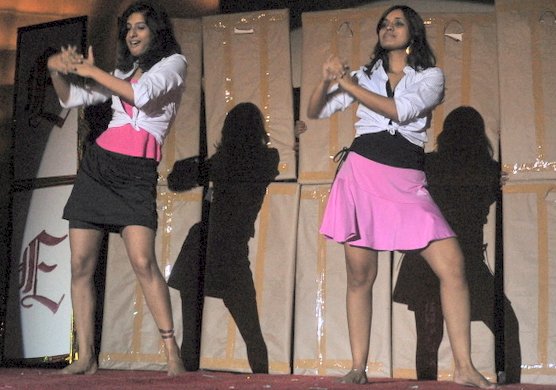 The battle for the trophy is all set for a scintillating finale at the RJMCEI auditorium on Sunday as the gap between the sections have reduced drastically. Expectations are at an all time high in the institute as the desire to view of stellar performances by the audience has always been met. As one PGP-X member aptly put it at the end of their performance – "Kal zaroor milenge".
Concluded.
.