IIMA successfully concludes Its Cultural Program T-Nites
| August 09,2010 06:17 pm IST
Tnite at IIMA entered its last leg on Sunday, 8 august - the RJM Nite and the performances left the audience mesmerised. Like they say that the best is always reserved for the last, RJM Nite 2 can arguably go down as the best night of the four day fest that rocked IIMA from Aug 5 to 8, 2010.
As the gap between the scores of the sections was pretty low, the Fachcha sections were determined to give it all that they had to win the coveted T-Nite trophy. The final performance at RJM nite included Dance with props and in different genres, Music Performances, a Class act in which the entire section has to participate, a Random act designed to showcase creativity, an individual act by the class representative of every section and a section video. Each section had a time limit of 45 minutes to leave the expectant audience wide eyed in wonder.
Mr. Diplav Omkar of the Diplav Omkar Dance academy again consented to judge the event as the external judge. At 8:15 pm, the RJMCEI auditorium began the roller coaster ride that was in turn going to leave the audience cheering, screaming in wonder and absolutely delighted.
Over the course of the proceedings, the audience were treated to some brilliant performances which included an extremely well choreographed tribal fusion dance which culminated in a few dancers being lifted up with sticks, a comedy play involving Akbar and Birbal, an extremely rousing rendition of western songs by one of the lady participants along with a thrilling rendering of the battle sequence of Frank Milelr's movie "300".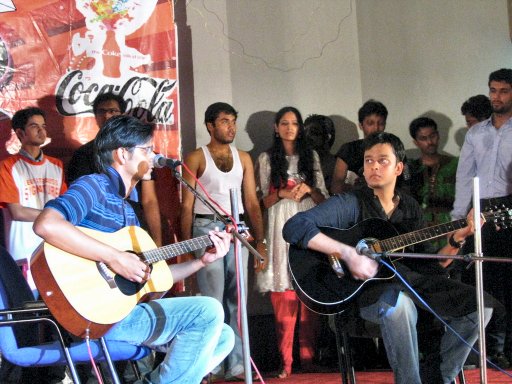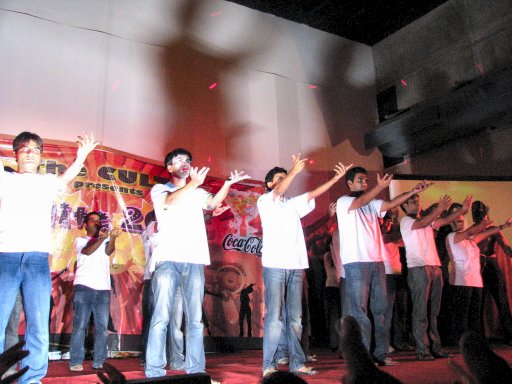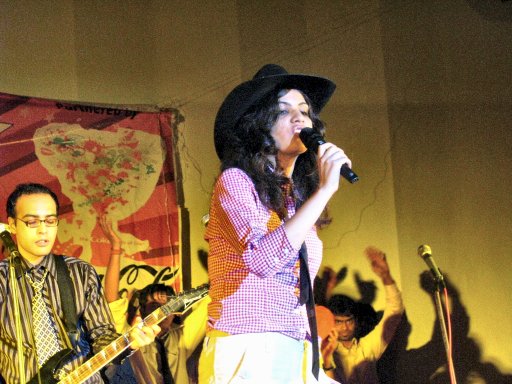 T-Nite 2010 has definitely been the biggest T-Nite ever in IIMA and the PGP1s get back to the academic grind carrying back fond memories that they will remember forever. As one PGP1 student put it – "T Nite made us know who we really are and also more about our section-mates, what we are capable of and what wonders we could achieve as a team." Friendships and kinships for ever have been forged over a course of four fun filled intense nights.
Concluded.
.