IMI confers students with management diplomas on 28th convocation
| April 30,2012 06:00 pm IST
International Management Institute (IMI) today conferred post-graduate management diplomas on around 250 successful students in various stream son its 28th annual convocation ceremony at FICCI Golden Jubilee Auditorium. Mr Sanjeev Goenka, Chairman, IMI Board of Governors, presided over the ceremony.
Dr Pritam Singh, Director General, IMI, was also present.
Mr Goenka welcomed the gathering and bestowed the diplomas on the excited students.
Mr Roberts, who presented medals to the outstanding students, said in his convocation address: The global economic downturn in the recent time put a shadow over Indias dreams of becoming one of the most powerful economies in the world. But it is also a country which survived the slump well and still has good prospects for growth. With a population of over a billion, what is needed is a task force of well-trained professionals who can turn the countrys dreams into reality. Consumer consumption has been growing steadily and quickly over the years and firms need to cash in on this wave of consumerism with innovative products and developed marketing strategies.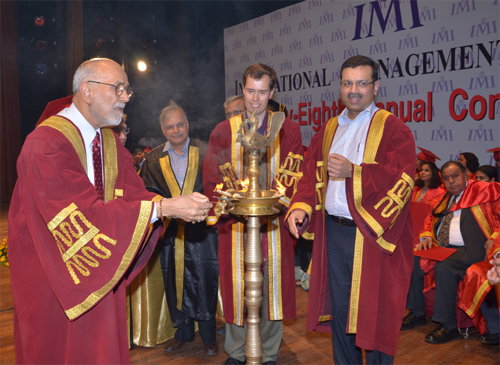 Giving his report on the institutes activities, Padma Shri Dr Pritam Singh, Director General, IMI, said: Ever since it was established over 30 years ago, IMI has adopted a holistic approach to management education and churned out dynamic professionals with global leadership skills. We will soon launch a Family Business Programme for second and later generation scions of family businesses. The programme will focus on developing a global mindset while keeping Indian values intact to facilitate students in working on the family businesses. As part of the programme, the students will visit international B-schools such as Thunderbird in the US and Bocconi in Italy.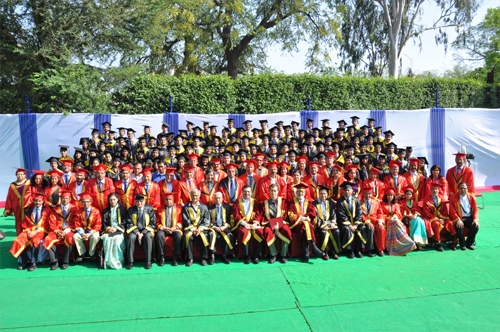 IMI now aims to swiftly break into the top 5 ranking of B-schools by building up quality faculty, focusing on research and connecting constantly with the corporate world.
The diplomas were given for the Post Graduate Diploma in Management (PGDM), PGDM-HR, Executive PGDM and PGDM (Part-Time) streams.
Concluded.
.