India's future is in the hands of young students - Campus Connect @ IIM Udaipur
| February 06,2013 11:03 am IST
It was an early Sunday morning of 03rd February, 2013 at IIM, Udaipur but not every student slept till late. Many of them came down to the academic block of IIM, Udaipur to welcome a group of girl students from Shikhsa Niketan high school.
The initiative undertaken was part of Campus connect Programme, initiated by Prayatna-The Social Responsibility Club of IIM-U, defining themselves as drivers of social change. Banking on the success of the previous Campus Connect program, where 22 students were chosen for the mentorship program, team Prayatna decided to have an exclusive session for girls of the Shiksha Niketan High School. The mission of the program is to instill confidence and help students DREAM BIG!!! This morning's motive was to set a platform where students could connect, interact, and be part of the mentorship programme. The programme is unique in itself where students are in constant touch with their mentors(Students of IIM-U), who motivate, guide, help their mentees understand their liking/disliking, share information and experience which in some way or the other pushes the students to achieve their short and long term goals.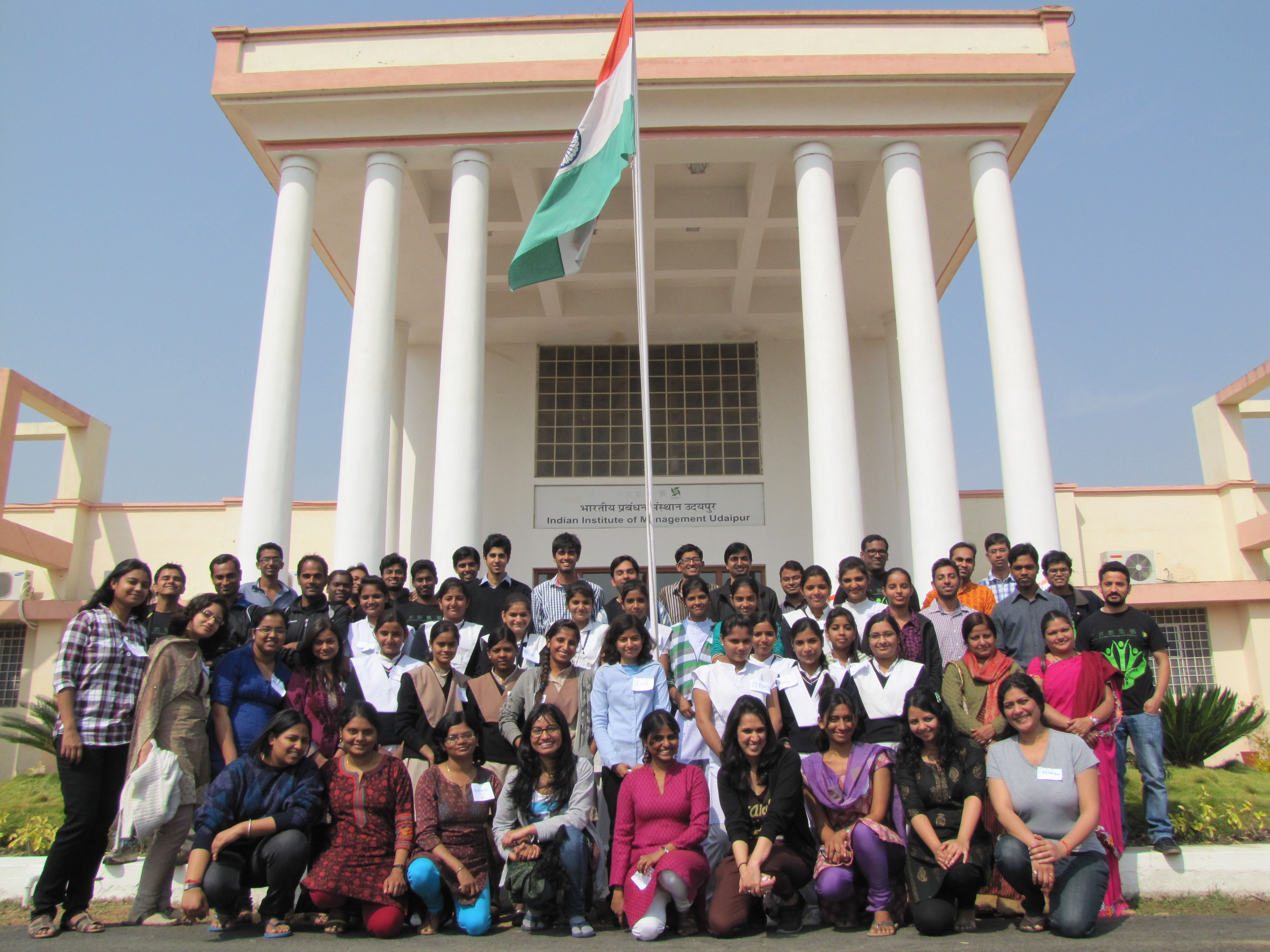 The day began with the introduction session. Members of the Prayatna Club introduced themselves to the students and vice-versa. It was a fantastic sight where girls belonging to a modest background spoke with such passion, confidence and desire about their hobbies, achievements, aspirations in life. Many among them aspired to be a dancer, chef or an entrepreneur. It was an ice-breaker session as the agenda was laid out. The Director of IIM U,Prof. Jannat Shah addressed the students emphasizing on the fact that India's future is in the hands of young students, especially a girl who could lead like no other.

During the introduction session few of them did come up with doubts, queries about their career paths. They were unaware of various courses being taught in universities and leading colleges in India. A presentation on career opportunities gave students a lot of insight to the various career-options that lay ahead of them. Most of them wanted to explore the world outside Udaipur.

The introduction session was followed by break through games played under the sky. These games were specially designed with a hidden learning in each of them and were enjoyed till the end. While playing, the involvement of everyone pumped in a lot of energy and enthusiasm for the game. It came with its share of learning, which was explained to each student. It was a great way to help them think, ponder over it and possibly act in near future. After that, a quiz session awaited them. Questions asked were related to the monuments, lakes, forts of Udaipur. The performance was impeccable. The moment the question came on the presentation-slide all of the hands rose to answer. They were delighted to receive chocolates and goodies as prizes.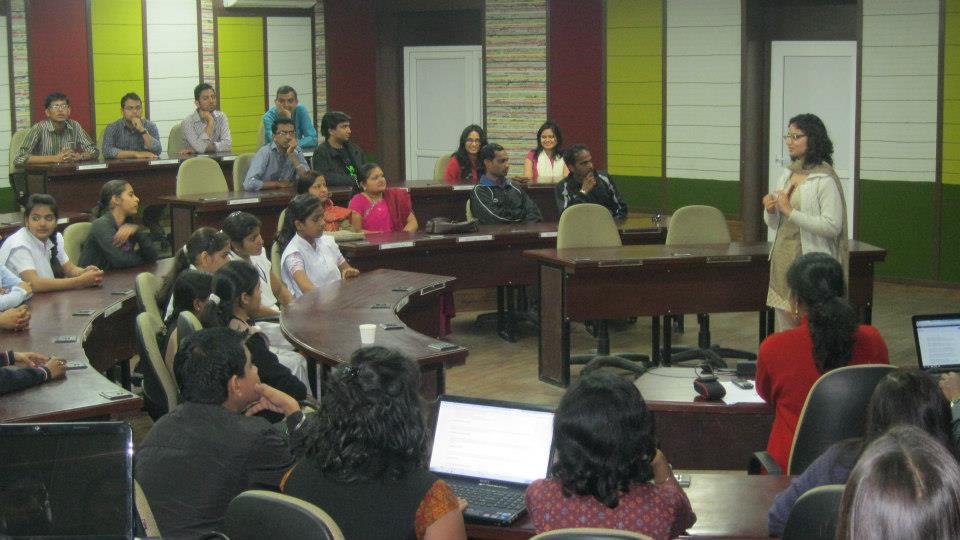 As the last event of the day, each mentor accompanied her assigned mentee for lunch. The idea was to make mentee comfortable to interact with their assigned mentor, interact on a one-to-one basis, and discover things about each other. There was a time-constraint, but that did not stop the mentor-mentee duo to exchange phone numbers, email ids, a schedule set for themselves to converse with each other over every weekend.

The day had come to an end. A group photo and the 'goodbyes' had to come. There was a glitter in everyone's eyes, a spark in everyone's heart because of the motivating speeches, maybe it was the day in itself which inspired the girls of Shikhsa Niketan to promise oneself & their mentor that they had to create that change required in their lives pretty soon.

Prayatna Club with its 'Campus Connect' programme has made a small, sincere effort to create a platform required to bring in the social change. The club, look forwards to many such Sunday mornings to come in future which would bring in more positive changes and would create sustainable and life-changing experience for individuals within the society.
.