Mayank Saksena of Jones Lang LaSalle mentors students at VGSoM IIT Kharagpur
| March 13,2012 10:51 am IST
Three ways to earn some quick money. Arms Deal, Drugs Trade and Real estate!! The only option that wont possibly put you behind the bars is the last one.
Go for it Mayank Saksena, MD East, Jones Lang LaSalle(JLL) opened his impressive session on real estate consulting with this witty proposal.
Mr. Saksena started the Lecture talking about the real estate scenario in India. He said historically the real estate sector in India was unorganized with factors such as the absence of a centralized title registry providing title guarantee, lack of uniformity in local laws, non availability of bank financing and the lack of transparency in transaction values. He said with reforms like repealing of Urban Land Ceiling Act, Rationalization of property taxes and computerization of land records in progress, the sector is now exhibiting a trend towards greater organization and transparency.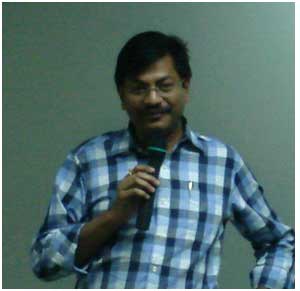 Further, he explained some of the key demand drivers in the real estate sector in India. First and foremost is the Office space. He said there is a lot of demand in this area since India is accepted as the most attractive destination for IT and ITES services. Secondly, the growth in Retail segment which is expected to grow at 25 to 30 percent over the next five years. And lastly, the increasing demand from the organized retail. This sector had so far been limited to larger cities. But now the major retail players like Pantaloon, Shoppers Stop, RPG Group has announced major expansion plans in smaller cities and towns and they prefer professional firms like JLL for their smooth operations.
Mr. Saksena also explained about the instruments such as mortgage backed security, commercial MBS and collateralized debt obligations that are being used to make capital work more efficiently and de-risk project incomes from promoter risk.
He also enlightened the students on the various career options at the entry level in real estate like Research, Capital Market, Project Development Services, Consultant and advisory. He also presented a video breaking the myth that real estate is an all mens-world. Because of the flexibility in the nature of work, he said, a large number of women are joining the real estate firms and in fact are holding top positions in the company.

Mr. Saksena concluded the session by answering the queries by students on policy initiatives like FDI in Real estate and the future challenges of real estate sector.
Concluded.
.