T-Nites (IIMA's cultural program) 2010
| August 06,2010 05:39 pm IST
T-Nite, IIMA's first cultural extravaganza in the current academic year, began with a bang on Aug 5. T-Nite is the IIMA PGP1 student's first descent into fun and frolic at campus after a gruelling first slot filled with the institute's academic rigour.
The opening night of T-Nite- called the "Pub Run" commenced starting at 9:30 pm in IIM Ahmedabad.
Each of the five sections of the PGP1 batch and the current PGP-X batch assembled at the RJMCEI auditorium for the inauguration of the year's most awaited event for the PGP1s. The Fest began with an inaugural video by the cultural committee of the Institute – "THE CULT" which organizes T-NIte and then an enthusiastically applauded musical performance by up and coming artiste Mr. Lavanya Kumar.
This was followed by a ceremonial entry of every section into the Louis Kahn plaza – the LKP accompanied by much fanfare, drums, tempo-shouts glorifying their section etc. Each section entered in a stipulated time frame provided to them by The Cult and cheered by their own section seniors, assembled at their assigned places.
The entry, enthusiasm and innovativeness of each section are judged by the CULT. The entry of all sections into the LKP symbolically represents the entering into the fray or the arena by every section in order to compete with each other over the next four days.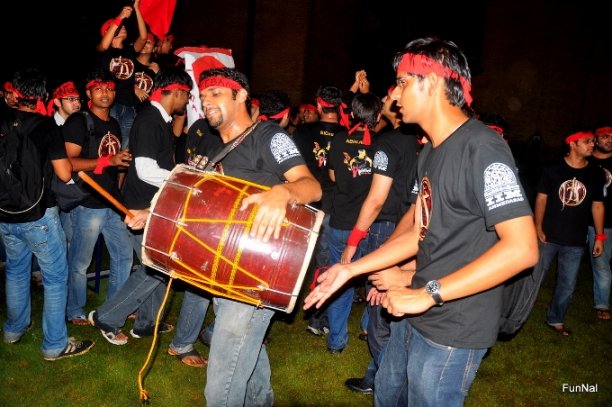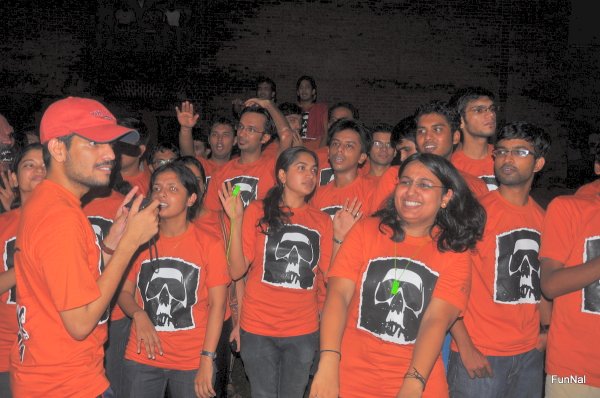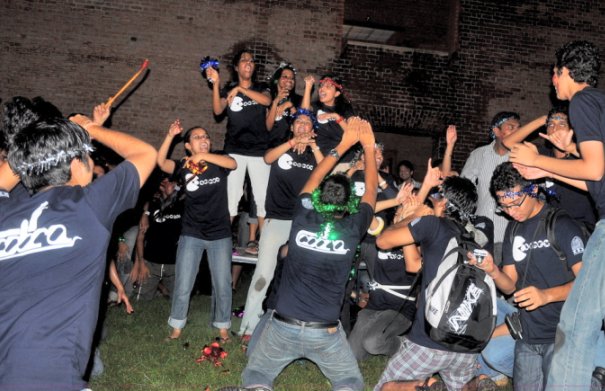 The Pub Run Races followed – a set of 4 races between the sections from the LKP to the Institute Student's mess. The participants of the races are further required to enter the student's mess and with previously prepared newspapers, reserve wall space in the mess and its corridors for their section's posters to be put up in the subsequent day.
The Pub Run instils in the Fachchas a sense of bonding and belonging to their section and simultaneously awakens their most intense competitive spirits in order to attain the highest goal possible for a PGP1 section at IIMA – the T-Nite trophy. With a hugely successful Pub Run, the expectations from T-Nite at IIMA have gone up a few notches and the next 3 nights at IIMA are very worth looking forward to.
Concluded.
.