Heralding in a CEO-Volution: JBIMS Prayaag
Start Date:2013-02-22
End Date:2013-02-24
Event Type:Annual Festival
Venue:JBIMS, Mumbai
Contact:
Jamnalal Bajaj Institute of Management Studies
164, H. T. Parikh Marg,
Backbay Reclamation,
Mumbai 400020
B-School Co-ordinators:
Huma Shaikh (9820463030)
Ashwini Singh (9769936343)
Rahul Krishnan (9892713154)

Event Co-ordinators:
Deep Waghela (9821504338)
Nihal Adsul( 9821279394)
Kunal Salvi (9867185479)

 
B-School Exams List: CAT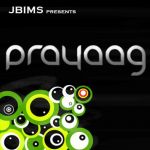 Event Details:
Prayaag, the annual B-school festival of Jamnalal Bajaj Institute of Management Studies is scheduled to be held from 22nd to 24th February. It is the inter-college festival of JBIMS and is conducted as a mix of various flagship business events, on the spot events and quizzes spread over three days. The theme this year is CEO-Volution, signifying the metamorphosis and evolution of a B-school student into a CEO. The winds of change demand evolution but the true CEOs seek an innovative revolution. CEO-volution focuses on the evolution of modern CEOs into the leaders of tomorrow. A brilliant mind, an unbreakable mettle and an unshakeable spirit defines them and students will get the opportunity to see this spirit in action during the course of Prayaag.

The preliminary rounds for ahost of diversified events with attractive prizes have been launched. Says Siddhika Save, a first year MMS student and a member of the JBIMS Catalyst Forum; "Each of the events has been uniquely customized so as to test various aspects of the aptitude of a B-schooler.For example, an event like Lead India challenges students to plan their own political party, The Bourse Ballad gives students an opportunity to act as investment bankers and prepare a pitch book for an IPO, while Markshaala is designed to engage all the marketing nerds out there. We have planned more than ten such events that are open to B-school students all over the country. As of now, we have received over a thousand registrations from premier institutes such as the all the IIMs, XLRI and FMS."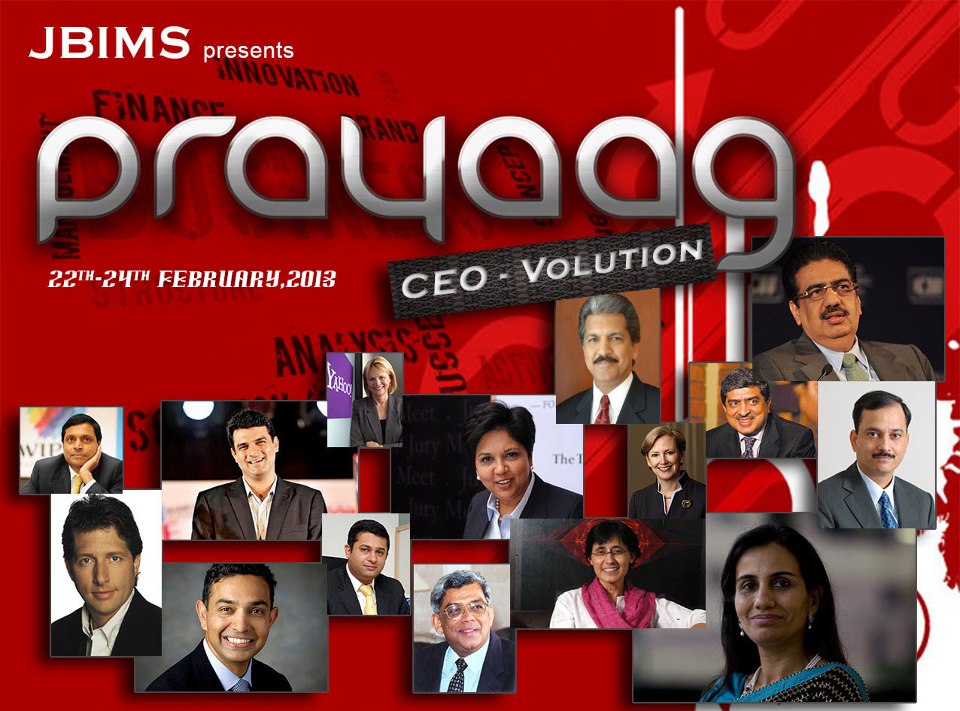 The intense evaluation of managerial acumen through a series of immensely competitive events by no means implies that there is no place left for fun at Prayaag. There is plenty to choose from for students who don't make it to the final campus rounds. The Treasure Hunt has traditionally been a crowd-puller with its' innovative format keeping participants on their toes. For those who are partial to music and dance, there is a whole segment of activities titled Fun@Prayaag. The other on-the-spot registration events with lakhs of rupees worth vouchers to be won are also poised to be a hit with the teeming crowds. Prayaag is definitely the B-school fest to watch out for this academic year.