Acumen 2013 - SIMSREE, Mumbai
Start Date:2013-01-12
End Date:2013-01-30
Event Type:Article Writing
Venue:SIMSREE, Mumbai
Contact:
1.  Prerna Khatri
 9987676046
 prerna.khatri@simsree.net
2.  Chetan Dhawan
 9823459858
 chetan.dhawan@simsree.net 
B-School Exams List: CMAT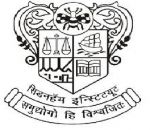 Event Details:
Sydenham Management Review (SMR) presents its annual inter-collegiate national-level article writing event ACUMEN 2013.
Article Writing is an easy way to promote your products or services without spending a dime. A typical research article is a highly codified rhetorical form. Knowledge of the rules—some explicit, others implied—goes a long way toward writing a paper that will get accepted in the peer-reviewed SMR journal.
Team SMR from Sydenham Institute of Management Studies, Research and Entrepreneurship Education proudly presents ACUMEN the article writing competition to test your business Acumen.
Acumen is a 'Research-Article' competition with exciting topics which you can choose to write about. Go ahead and display your acumen, and to top that, win some cool cash prizes too!
List of Topics:
1) Finance: 8% Growth: How do we put the economy back on track?
2) Marketing: Leveraging technology: Methods, advantages, challenges and pitfalls.
3) Human Resources: Role of HR in Building Business Leadership
4) Operations: Green Supply Chain
5) IT: Windows 8: Turning of fortunes?
Shortlisted entries would be invited to SIMSREE, Mumbai to present their research article on 30th January, 2013
The last date for registration is 23th Jan, 2013
The last date for submitting the article is 23th Jan, 2013 11.59pm
Prize:
Winner Rs 5000/
Runners up Rs 3000/-
The winning article will also be published in the SMR 2013 Issue in addition to cash prizes.
The best article from each specialization would be published on the SMR Blog and would receive a certificate.
PARTICIPATION RULES:
1. The competition is a team event and each team can have a maximum of two participants from the same institute
2. An individual participant cannot be a part of more than one team for submitting an article on the same topic. However, a participant can write on all the topics
3. There is no restriction on the number of entries from any institute
4. The article should contain a minimum of 1200 words and a maximum of 2000 words and must be replete with relevant pictures that can be used to enhance your article
5. The article should be written in font size 12, Times New Roman with a line spacing of 1.5
6. The first page should contain only:
- Institute Name
- Team name
- Participants' names and contact details (email address, mobile no. of both the participants)
Please don't mention these details anywhere other than the first page
7. Send in your entries in .doc/.docx/pdf format to: acumen.smr@gmail.com
8. Subject Line: Team Name_InstituteName_Specialization_Topic Name.
9. Kindly name your file as: Team Name_InstituteName_Specialization_Topic Name.
10. Please pen down original ideas. Any plagiarized entries will lead to disqualification.
11. Please mention the references used wherever required.
12. The decision of the panel of Judges regarding evaluation will be final and binding
13. The short listed participants would be informed by mail