Biblophilia - SIMSREE, Mumbai
Start Date:2013-01-12
End Date:2013-01-30
Event Type:Book Review Competition
Venue:SIMSREE, Mumbai
B-School Exams List: CMAT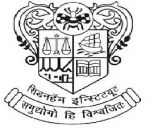 Event Details:
EVENT FORMAT:
The event will be conducted in two phases- First phase consisting of online round and the final on-campus round.
Round 1:
This round will require the participants to read one of the given books and present a review of the book. Entries should be mailed to articles.smr@gmail.com with document name and subject name as "bookname_ParticipantName_InstituteName".
The format of the review for both rounds should be as follows:
Introduction:
It should contain a description of the book and the extracts of it. It should also include short information about the author and his writing style.
Analysis and Evaluation:
This part is the crux of the review. Here, a candidate should do his/her own research to discuss the theme, assess the author's ability to express the theme and provide an opinion of the book.
Conclusion:
This should include the conclusions and learning drawn from the book.
Round 2:
Based on the submissions of the previous round, 5 contestants would be shortlisted and called on the campus on the day of the event where they will have to present their review. Further details will be mailed to the finalists in future.
Books for Review :
First Break All The Rules - Marcus Buckingham & Curt Coffman
Good to Great -  James C. Collin
The Incredible Banker - Ravi Subramanian
River of Smoke - AmitavGhosh
I Have a Dream – RashmiBansal
The Habit of Winning - PrakashIyer
Anything You Want – Derek Sivers
The 21 Irrefutable Laws of Leadership – John Maxwell
On Becoming a Leader - Warren Bennis
Control Your Destiny or Someone Else Will- Noel M. Tichy
Operations & Supply Chain Management for the 21st century- Ken Boyer
Don't Follow Me: I'm the Leader- Dave Dungan
Financial Intelligence: A Manager's Guide to Knowing What the Numbers Really Mean
Supply Chain Logistics Management- Donald J. Bowersox 
Prizes:
1st – Rs 5000/- & Certificate
2nd – Rs 3000/- & Certificate
PARTICIPATION RULES:
The event is open to both first year and second year management students
This is not a team event
There is no restriction on number of participants from the same institute
The review should be about 800 words
Please keep the formatting as follows: 
            Font - Times New Roman
            Font size -12
            Line spacing -1.5
The first page should contain:
1. Participant's name and contact details
2.Institute name and address
Entries should be mailed to articles.smr@gmail.com with document name and subject name as "bookname _ParticipantName_InstituteName"
The decision of the panel of Judges regarding evaluation will be final and binding
The short listed participants would be informed by mail