Echoes 2013 - Indian Institute of Management, Kozhikode
Start Date:2013-01-25
End Date:2013-01-27
Event Type:Annual Cultural Festival
Venue:Indian Institute of Management, Kozhikode
Contact:
Indian Institute of Management, Kozhikode
Calicut- 673570, Kerala..
Tel:
Arnab - Mob : 8943466615
Parul - Mob : 8943704570 
B-School Exams List: CAT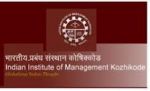 Event Details:
ECHOES is the name given to the Indian Institute of Management, Kozhikode's annual cultural fest. Instated in 2011, it is an expression of the creativity and the cultural diaspora of IIM-K. During the three days of ECHOES (which is usually held in January or February), the campus is transformed into a buzzing hub of music, art, literature, drama and dance. With participants coming from different parts of the country, ECHOES has and is growing to be one of the largest cultural fests in Kerala.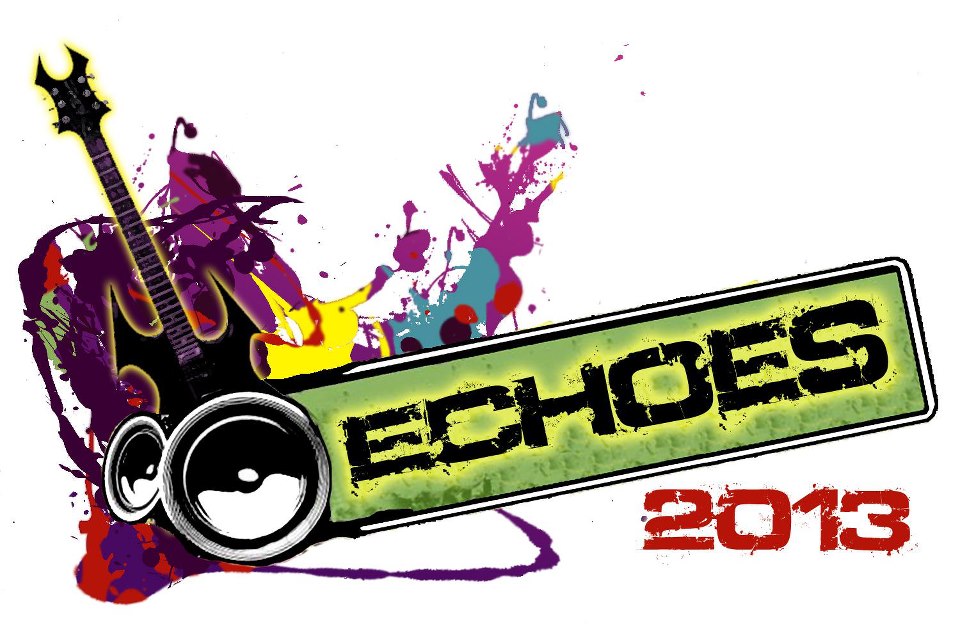 The fest features 6 highlight events which include Altar of Rock (The rock band competition), Curtain Call (theatre competition), Concordance (group dance competition), Rampage (Fashion Show), Argumentative Indian (Debate competition) and Gen Quiz (General knowledge quiz). Given the huge prizes involved in these events, participants give in a lot of effort in preparing for them. Apart from these there are a number of literary, fine arts and informal events which are more of on the lines of on the spot events.
No cultural fest is complete without a good Pro-night performance. In Echoes we have not one, but three pro-night performances. Last year, ECHOES'12 featured brilliant performances by Bollywood singer Neeraj Shridhar, the rock band Thermal and a Quarter and fusion master Pandit Ajay Pohankar.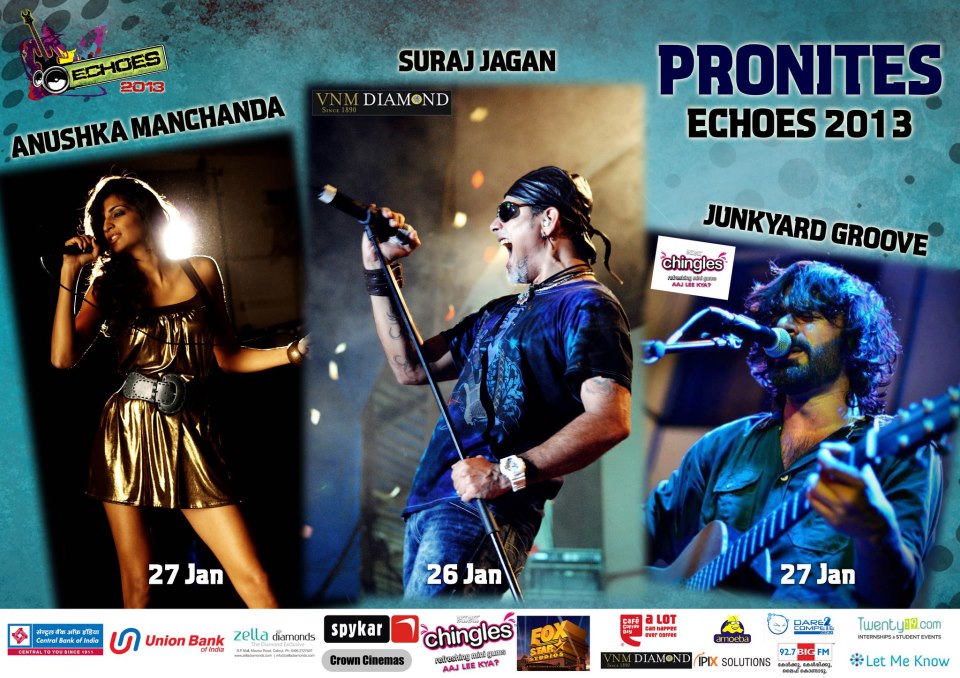 This year, ECHOES'13 goes a step further by introducing not one, but two Bollywood performances- Suraj Jagan and Anushka Manchanda. This year we also bring in one of the most popular Indian rock bands ever to hit the scene- Junkyard Groove!