Pratibimb 2013 - IIM Calcutta
Start Date:2013-01-07
End Date:2013-02-02
Event Type:Annual cultural festival
Venue:IIM Calcutta
B-School Exams List: CAT, GMAT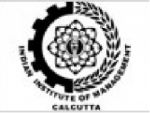 Event Details:
This February, Carpe Diem'13, the annual cultural festival at IIM Calcutta, brings to all photography lovers our annual photography contest 'PRATIBIMB' in collaboration with Lakeside Lens Lovers and National Academy of Photography.
If you are a budding photographer, here is your chance to win FIAP accredited medals and to be part of an exhibition. The event is open to all adavanced ameteurs(NOT limited to students) and a nominal fee is involved.
We are bigger and better this year with Photography Workshop by Mr. Madhu Sarkar at IIM Calcutta campus during Carpe Diem and an Exhibition of Winning Photographs in Kolkata.
Entry Fee: INR 50/- (Contest + Workshop at IIMC)
AWARDS:
☆ 3 Medals from FIAP up for grabs in each category
☆ Cash Prizes worth INR 30,000 + on offer
☆ Winning entries to feature in our photography exhibition to be held in Kolkata
☆ 3 'Popular Choice Awards' based on number of 'likes' on LLL Facebook Page
☆ 3 Honorable Mentions from the Judging Panel headed by Mr. Madhu Sarkar