JBIMS plays host to delegation as part of MUNIJAN
A delegation of students and staff from the Univeristy of South Africa (UNISA), visited University of Mumbai (MoU) as part of MUNIJAN ((Mumbai University New Initiative for Joint Action Now). The delegation was hosted from 3rdto 8th February, 2012.
Vice Chancellor, MoU, Dr. Rajan M. Welukar conveyed that the visit is in continuation of the initiative which started in 2011. He said, "While the Indian delegate visits UNISA in the month of October,the month of Gandhiji's birth, the South African delegate visits Mumbai at around 30st January, The Martyr's Day, the Mahatma's death anniversary".

The current delegation consisted of 3 senior staff members and 13 students, from various fields of study. "I am delighted to reunite with my Indian friends" said Ms Siza Magubane, Director, International Relations and Partnerships. It was her second visit to MoU under this programme.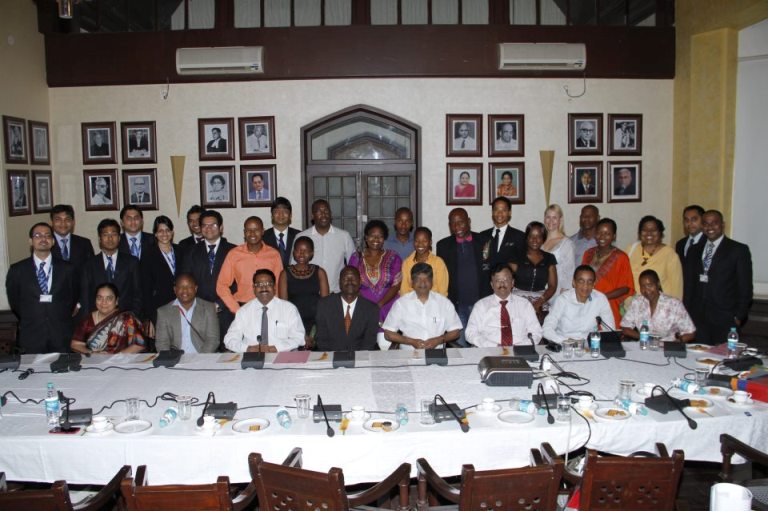 Students from JBIMS actively volunteered to accompany the delegation during their stay in the country and guided their tour across the city."This is a novel initiative to bind the two universities in a common cultural and academic thread. The visit is a part of MUNIJAN, which strives at social development through community participation by the students", Dr. Kavita Laghate, Director, Jamnalal Bajaj Institute of Management Studies said.She mentioned that MoU is working with the visiting students, lecturers and professors for collaboration on various projects."Our guests from UNISA presented papers in research of significant socio-economic importance. There was a range of topics - public administration, e-governance, violence against women from a psychological point of view, law, provision for drinking water for masses and many others. We hope that the engagements and lessons learned from the interactions we have had, lead to the implementation of sustainable projects and result in the development of both our countries".

The students who interacted with their South African counterparts admitted that it was an immense learning opportunity. They said that they were inspired by the enthusiasm of their visiting friends. The spiritual, cultural and academic odyssey ended with a dinner hosted by honourable Vice Chancellor.Professor Gugu Moche, Executive Dean, UNISA, and the leader of the delegation said "the biggest learning for our students and for the students at University of Mumbai is that we shall not restrict the source of our knowledgeto confined spaces and shall appreciate the opportunities available beyond geographical boundaries".

.