'My summer internship was supposed to be a usual learning experience'
| July 27,2012 10:02 am IST
It was an extremely hot weather that marked the beginning of my internship. Location was Delhi and the tenure was 2 months.
Like other internships, it was supposed to be a usual learning experience where I was supposed to use the knowledge that I acquired in the classroom to my project with the company. The project was initially Finance-related. I was supposed to analyze the financial health of certain public distribution bodies and recommend viable options for better functioning of the same. The first few weeks were mundane with secondary data piling up in my mailbox which I had to sift through to understand what sort of analysis was required. I had just one more person from another very prestigious institute to contribute to the analysis. The project was being funded by a famous US-based NGO that wanted to make a difference in the particular area of alternative energy.

Power sector is all very familiar to us but what is not is the extent to which the Indian Government has gone to help the underprivileged in this country with subsidies and special plans and failed miserably at it. These conclusions were not new to me and it did not require two months to understand this. However, what did take some time is to know where the policy is failing and not surprisingly it was really surprising! I would explain why.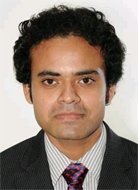 Initial discussions with the client or the US-based funding body consisted of hours and hours of objective setting, initial scenario analysis and then the planning that went into implementation roadmap formation. As I had prior experience with a consulting major, I understood that these were essential parts of any consulting assignment. We tried to draw frameworks after frameworks to understand where the public distribution body had gone wrong. What were the strategic barriers that were holding it back in performing well? The client kept reiterating that what needs to be done as step 1 is to know where they are losing money and more importantly, trust of the common people. I always knew that something about the public distribution bodies was not right, may be not that much in cities but when it came to villages and other remote areas, this lack of efficiency was magnified. It was difficult to place a finger on what was wrong the intent, the target mass, the policy structure, the logistics, the people or all of them? However, I determined to find out for myself what was missing and who were losing out on the intended benefits.

I continued sifting through documents after documents to look for trends and patterns. Mere analysis of financial statements, debt to equity ratios and cash flow analysis would help one draw conclusions that anyone could draw. The data was available in public domain and why would a distribution body be interested in listening to its own loss of revenue which published such information in the public domain in the first place? This is a thought that I kept to myself for the first 3 weeks during which my industry guide, who happened to be the lead consultant in the project, kept working very hard to find the same. i.e pattern. Soon analyses followed analyses and we soon found ourselves in an ocean of data. Data that spoke about how many people were drawing how many Re of electricity, how many industries were drawing power in what proportion, who was the last farmer receiving power in the chosen sector, i, e agriculture. I was soon getting a gut feeling that we were not heading in the proper direction and the office hours soon increased from eight hours to ten and then twelve hours.
The more we explored in those documents, the more we kept finding ourselves wanting for more. Then one day while we had assembled in the conference room on the sixth floor of a high-rise building in Gurgaon, Haryana, we had almost concluded that we are going to suggest the distribution company to look for private investors and energy services companies who help distribution companies by funding new energy efficiency initiatives while sharing in the profits for offering the same. Then I said it, pretty much unconsciously, that we go to the last farmer, talk to him, we start from there.

My industry guide said, 'that is not possible, we are running out of time. It is difficult to even know who that man can be.

I somehow stood my ground. I knew that the task could be daunting in that summer heat. But as with every job that needs a few people really determined to take off well-ironed shirts and put on soiled clothes to know what the realities are, I got the support of my industry guide. I would say I was lucky and we travelled. We met a whole bunch of people, who were less of farmers and more of hurt, institutionalised people who had lost faith in the public distribution body. The issue was simple. A state-wide program intended to reward meritorious girl students with solar-powered lanterns had gone awfully wrong. The really bright ones did not get them.
People who had personal contacts with the government officials got them. The deprived farmers and their daughters felt cheated and like every father, these farmers started boycotting these lanterns and every other energy efficiency measure in two of the biggest districts of the state in question. It was a chain reaction and it was being fuelled by human agony of deprivation. As a result, the distribution body was bleeding having invested heavily in these programs and having failed miserably in their implementation. The farmers had resorted to buying cheaper neon-tube filled lanterns from local vendors who actually sold equally flawed devices but when it came to fixing them, the vendors were quick at it. As a result, the farmers failed to see the benefits of buying Government distributed solar lanterns altogether.

My internship is over. I am back to my college and a few days back I received a mail from my industry guide which said that distribution of such energy efficient devices would now be handled by a private agency. The farmers have started voicing their feedback to the Central Electricity Regulatory Commission, through a grievance redressal channel that they did not know to exist. What I have learnt is this simple truth it is always those intangible aspects of the human character, such as trust, recognition, respect and the likes of these on which business flourishes. The day the understanding of these basic bedrocks become better as they increasingly are becoming, business would not need any degree or classroom coaching. A tear or a smile can make or break your business and you cant fix that with frameworks. Frameworks are tools and no more.
.