A Case of Cognitive Dissonance: Summer Experience of an IIM Student
| July 30,2012 11:47 am IST
Cognitive dissonance noun Psychology
Anxiety that results from simultaneously holding contradictory or otherwise incompatible attitudes, beliefs, or the like, as when onelikes a person but disapproves strongly of one of his or her habits.
Come the month of September-October, the corridors of IIM hostels are abuzz with the talks of preparation for the Summer Placement Week.
Although everybody will deny putting in any special effort, a chatur (think 3 Idiots) exists in back of mind of every student. Once the Summer Placements are over, the students come out of their shell and life reverts back to normal again. I was delighted to get my summer placement at one of leading Dairy cooperatives of India in the domain of Retail Milk Sales. With the assurance of a renowned brand and financial incentives to boot, I was all set to hit the ground running come the end of term.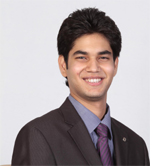 First Monday of April promised to bring a new perspective, a new dimension to my aim of becoming a successful marketer. Having scored more than 80% in all the examinations I have given in my career (Yes, I have more than 8 CGPA at IIM), I was all ready to face challenges the coming 2 months Had in store for me. The zeal of doing something worthwhile, and the enthusiasm to practically apply the knowledge gained in the first year of PGPM, drove me to my first day in office. It was a pleasant morning and I reached the much awaited destination, my office for 2 months, well before time. The mentor allotted to me was to arrive in another hour or so. In the meantime, sarkari chai was served as I interacted with fellow trainees from other B-schools. Finally, the induction started and within blink of an eye it was over. 40 minutes, isnt it too less a time? The good thing though was the clarity in what was expected from my summer internship. A market potential study for an upcoming category of dairy milk sales needed to be undertaken in the designated geographical area. A database was needed to be created to be used by the department.

So, discussions continued and it was already time for lunch. I understood it was a sales office and any expectation of corporate culture would have been unfair, but what I saw simply amazed me. People would replace their keyboard in their small cubicle with their lunch box and everything went back to usual in 30 minutes of time. For a person new to the industry, who had grown up on the idea that managers deserve the corner office with a glass window overlooking the city skyline, this was a rather harsh welcome to the world of corporate sales. When asked for a place to sit to design the questionnaire, guest lounge was shown as field is where we belong.

Few days passed and field job started. I was travelling in the best conveyance (as per my mentor) available to Indian people, the Metro. Interacting with potential customers, gathering data, travelling extensively was all I was doing from 9:00 a.m. to 8:00 p.m. An excel format database of details of potential customers was extending the number of rows in the sheet. Afternoons were spent roaming and trying new dhabas. Just a weekly email stating my past weeks visits was expected from my side.

Everything was turning out well, when one day while Facebooking, I happened to be on a forum of feedback about experience of summer internship program till now. I couldnt take my eyes off one option Did I need to be an MBA graduate to do this? This option made me think. I decided to take a break that day and asked myself if this was what I wanted to do in these two challenging months.

The concepts of Kotler, the revered marketing guru, BCG Matrix, STP, 4Ps and all other gyaan started to crowd my mind. Was I really applying these concepts anywhere or was I doing something which even a High school pass out with good communication skills could have done and probably done in a better way. But I was only a month into my internship with a month still to go, so there was no question of continuing or discontinuing. The question was how to make myself understand that it was worth giving full effort. The case of Cognitive Dissonance had arrived. But the thought of doing something more, something significant haunted me. Can I go a step further?
After much stimulation of the grey matter I decided to accept what I have got (as if I had another option), but with a different motive. I increased my interaction with potential clients going beyond the scope of data collection. The database was not the end; it was always supposed to be the means to the end. Now, the persuading and negotiating skills of an IIM guy crept out of me.
Potential clients were persuaded to switchover to products of this company. The generated leads were given to the department through my mentor.

Looking back, I wonder if those leads were converted and if millions of rupees of revenue (Yes thats true) have started from those leads. Looking forward, I wonder if my future life as a student as well as a marketing professional has more cognitive dissonance in store for me.
Concluded.
.