Don't want a PPO, Try this!! Summer Experience of an IIM Student
| November 22,2012 11:54 pm IST
Summer internships are corporate experiences where some might struggle to solve loads of practical business problems like Brand Positioning, Sales Target increase, M&A Strategy, Accounts and Finances Management, etc. On the other hand, some might sail through the period smoothly owing to the prior industry experience.
How does it feel when you see your counterpart calm and relaxed for an equivalent work for which you are so damn tensed? But the feeling altogether changes when you dont see your future in that company simply because you dont want to be there! Isnt it?

You might come across thousands of articles saying do this if you want to get a PPO, do not do this if you really need a PPO, but is this what YOU want to know about? What if you really dont want the PPO? How to go about it then? How to handle it well enough that you dont land up with any offer from that company? In a nutshell, how to avoid a PPO even without spoiling your image? How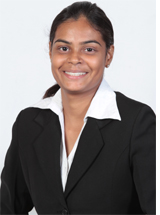 to give the company you launch in for your summers, the value for the money paid? How to be good/ sincere to your work but yet not so appealing for future endeavors in the eyes of your mentor? These were some questions rolling all in my mind, so just thought of sharing my internship experiences. Might be some of you end up earning your dream job in your dream company at your dream pay-package instead of compromising with an unexpected uncalled for PPO in an unexpected company!!

I landed in an intern with one of the construction firm with its corporate office at Chennai. Completely unplanned, whether I wanted to be there or was it destined? Whatever is the truth but now I was there!! Here are a few things that you can try to make it a point that you dont end up getting a PPO in a company which was never a part of your dream and calculations.

Be on time: Whatever be your intentions to get or not to get a PPO, please do not forget the basics of a professional life. Punctuality is the least any firm can expect from you. Your mentor should not get a chance to wait for you just because you could not manage to reach workplace on time. A genuine reason is self-explanatory but do not risk your personal image just because you dont want that company as a permanent option. First impression is the last impression. Remember this, you carry the name of your college along with your conduct in the corporate world and you just cant afford to play with it, at least not at the risk of your final placements.

Be yourself: No need to over shadow the other interns present around you. Let them take the cream if you dont want to end up with eating it. Somebody should benefit all you need to maintain is a consistency in your work without coming to the limelight. Try not being extra active and the apple of everyones eyes. Do your work but dont make it prominent.

Understand the politics: Beware of the competitors around you. Trust nobody, not even your friend from the same college as he/she might be playing politics. Youll come across it sooner or later. Just swim through it, anyways you are not competing so be cool. Let the others perceive you as a competition but you can just enjoy the stay.

Learn but dont apply: Moving from the theoretical framework of a management program to a practical platform actually exposes you to huge learning experiences. Dont be closed to these small but regular learning points. They might be helpful to you in your career. Learn as much as you can. Create as many contacts as possible to increase your professional network. Make sure that your evaluation shows bright chances of success and not an irresponsible manager. Your mentor is the closest link in the organization, he should know your qualities but it might be possible that he projects those qualities to be of no use in the context of his company. In that case, you can actually be yourself and still not get the offer.

Most important thing is that, there might be many people who would be judging you as and when you approach them. You need to make out at that point in time, how to be yourself and still not sell yourself to them? Do not make the mistake of enacting stupid during presentations or any kind of work assigned. It doesnt give an impression of your stupidity only but also of the quality of students in your institute. Present well but try creating cordial relations with your immediate mentor so that he knows what you want, and doesnt offer you at all!!

Rest assured; be sure about your potentials of getting another job amidst a competitive batch of students apart from the current state of the economy. You should not lose a job opportunity without or until being sure of a potential prospective job in hand. PPO is always an added advantage, earn it but dont let it be forced upon you.
Concluded.
.