My Summer Internship experience far exceeded the expectations
| July 30,2012 01:23 pm IST
Project Description:
Marketing wasn't the first step for me. I always wanted to begin with Sales or Research profile, to first dirty my hands in the market and then put my foot ahead to use the experience in marketing.
Thats why I choose Internship with Varun Beverages, Bottler of PepsiCo. It was a wonderful experience because this internship helped me develop a good grasp of the entire gamut of Beverage industry and the factors which affects the customers buying behavior.

This internship provided me an opportunity to gain valuable work experience in a dynamic global industry wherein my project involved identification of New Growth Opportunities and market share of PepsiCo products in Meerut (U.P.).

The objective was to identify prospects in this city and understand their requirements to leverage and effectively cater to their needs. Besides this, project involved consumers and retailers perception about Pepsico. For this, I required survey of 350 consumers and 125 retailers of Meerut which means In-depth knowledge of Meeruts beverages market was required to contribute to the growth of PepsiCo.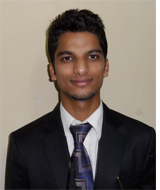 The training began with an entire week of market visits. I, along with salesperson, visited various stores across Meerut to check out the distribution system and their pain points. Starting days of my project, at C n F and market, made me appreciate the distribution system of PepsiCo, which is considered to be the best in the world.

After getting an essence of the market, the actual project began. Company wanted to identify the New Growth Opportunities and during the summer period sales of beverages products reach their very peak; perfect time to know consumers insights or to run marketing campaigns and drive buying.

The Good:
The client interfacing part (which in the starting were done along with a company Customer Executive) was very challenging as it required sound preparation prior to meetings. A chance to discuss and see at ground level, How the sale of these MNCs is generated, was something exceptional. Each interaction was a unique learning opportunity and made me realize the importance of salesperson for growth of corporates.

The biggest test for me was to identify new clients and thereby add value to the organization. I spoke to the retailers/ store managers and sales representatives about how the sale of particular brand was doing. Yes, you truly need to dirty your hands in the market before you set your foot ahead to tap it.
Every day came with new challenges as well as opportunities to out-perform myself. My guides were always willing to help me with every doubt no matter how trivial it was.

My project brought me in touch with people from many departments which gave me an opportunity to interact with people of incredible talent and enthusiasm. I got to interact with the people who work at a basic level (e.g. deliveryman) to the senior managers of the organization. Everyone in the office was approachable and willing to render help. There are no closed doors- you can walk right into the offices of the Territory Manager/ ADC and speak to them directly. The enthusiasm in the organization is highly contagious, which makes you go an extra mile.

For these two months, my routine became leaving at 8 AM to different parts of city including villages, conducting the survey and returning at around 7 PM. I have always loved travelling and interacting with people and the project I had got consisted of exactly that.

A very important part of my learning came from the discussions with different people while I travelled at different places. I got to know about the actual consumer of soft drinks: what and how they think, what their expectations from the product are, the rural culture, ethics and folklore etc. For any marketer, it is imperative to understand its consumers inside out. That is exactly what I gained from my internship experience.

The Bad:
As interns, you are expected to perform as much as a permanent employee does but the resources available to you shall be nowhere near comparable. So one should Build acquaintance with as many employees as possible and seek their help. Not only will this make you a faster learner, it will help you get things done in a smoother fashion.

One more thing which I didnt like about company is that some of the senior employees were not open to new ideas.

One thing that I am not able to decide whether to consider positive or negative, is that I have stopped consuming soft drinks because even though, at factory level every bottle goes through stringent cleanliness operation yet the C n F, I visited, never cared about the cleanliness.

The fruits of hard work lie not just in the appreciation you receive from your project guide, but also in all that you learn.

To say the least, my Summer Internship experience far exceeded the expectations, I had set out.
Concluded.
.