Ready to face corporate world: Summer Internship Experience of Delhi School of Management Grad
| July 30,2012 11:28 am IST
It has been my first internship of my life. I started it as a Marketing Intern in the renowned Max Healthcare, Gurgaon.
It was really a wonderful experience for me. I was treated there as an employee and not as an intern since the very first day of my internship. But It was for my sake to get the same environment which I am going to face after completion of my MBA. The job given to me was to make Corporate & RWA tie ups with the Max Healthcare. The job was quite challenging as I had to go alone in the field for work & meet the managers of corporate companies.
They also set the targets for us. On the very first day of the internship it was very much clarified what & how we have to work upon to ultimately bring the desired result. I liked the way my mentors told me not to take stress & not to eat outside food in the hot weather outside as I could get lead several seasonal diseases. On the very first day, I was also got introduced to all the Marketing deptt. & HR Department. Employees. Discipline was a must for them. I need to be in formals daily with clean shaved that was a need for a Hospital employee. They used to provide me for all the travelling expenses incurred during marketing. The environment was quite friendly & cooperative but disciplined. We all used to lunch together & the lunch time meal was free. They always used to say if I have any kind of problem personal or professional, feel free to ask them, they are always available for me. If I get any problem he used to show me how to tackle in different situations.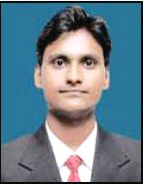 I just dont get knowledge of marketing there but also of the other different operational functions of the company. I was told to do marketing work 4 days and 2 days in Operations, HR & support services. So by this, I got exposure to almost all works carried out there.

The things I didnt like there were quite few. For instance, In my first month of internship, my target was set to 15 tie ups, but I made it to 65 Tie ups, when I told my marketing head about this, he just said good, no serious appraisal and motivation from his side was there, neither he told about any incentive, nor he motivated me to continue such work ahead.

Rest everything was good. Till now I have been the best intern there as I used to reach on time, finish targets on time, & been always in discipline. My marketing head used to give my example to the other interns.

After working there, I now get a confidence that my dream will soon get its real fulfillment as I have been offered Pre Placement Offer. I am now ready to face the corporate world challenges with my utmost strength & the practical skills I got there.
Concluded.
.