Summer Internship makes an MBA taste the reality
| July 30,2012 01:34 pm IST
The world in the state of wreckage and the shore is a long way to go. Blame it on Rio was just a movie some years ago, but now it has taken shape of reality with a minor change Blame it on scenario.
Right from petrol hike to rupees lowest strike, everything is being blamed on the economic downturn.

The story of our internship was no different. The global crisis was made culpable for the not so good internships that came our way, making resumes the scapegoat.
Nevertheless, Those who have been there and done that believe and preach to the choir that in the end there is no one who doesnt get an internship. Keeping in mind these golden words I held on to some of my personal contacts to do me this extraordinary favor of getting me an internship.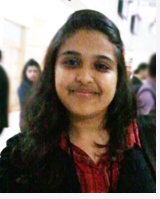 At the beginning of the year, I was looking for an internship in an equity research department of a brokerage firm. How can I not mention rehearsing in front of the mirror i.e. (while bathing) those prepared lines about why I chose this field?
By beginning of February, I knew how difficult it was to get into a brokerage firm and my dreams of the perfect summer internship had been shattered. Also the rehearsing mirror broke. Literally. And now I was looking for an internship in a financial services firm or a bank.
With March on its way, my feet touch the ground of reality about how next to impossible getting into a bank was unless one had a godfather (as they say in the movie fraternity). Now my eyes just looked for an internship in the Finance industry even if it was just to sell financial products.

Once March was over, so was over my cushion period. Most of my friends had got through an internship irrespective of the quality of it. I knew I was paying for the sins committed in my earlier birth and now I decided to simply ask the majesty for one thing- INTENRSHIP.
Dragged up to the middle of the next month, I finally managed to get my self a decent internship in a very old chartered accountancy firm. You could call it the doyen of accountancy firms. They gave me some projects in auditing and transfer pricing. However, my heart wasnt truly in it. My face had started resembling the computer screen, which I stared for hours.
On top of it, in the first week CA students working there ask me a trickily embarrassing question- Being an MBA, Why did you choose a Chartered accountancy firm for your summer internship?

Answer was running in the background in my mind Lack of opportunities. However, I very quickly framed an answer in my mind that I want to strengthen my base for finance as it is going to be my specialization, and for the love of god, what could be better than a CA firm.
The good aspects of this internship where the brand name of the firm, the quality of the project, their hospitability and my brief introduction to corporate world (taught me a lot!)
However, the not so good aspect about the internship was that I wasnt enjoying what I was doing. Not that I didnt know that finance jobs are suppose to be like that monotonous and full of details. It is just that practically working in it made me realize that I was made for something else.
Then one fine day, when I had spent about a month already in my internship, I got through a part internship through college in a leading financial magazine company.

Writing being a passion, this internship came to become my dream internship. The idea of financial journalism, working with the reporter pool, interviewing and every other dimension of the job was a perfect fit with my personality.
Thus, internship, though for a short period of time, truly makes an MBA taste the reality and its incongruence from theoretical gyan. If chosen diligently, it can give a direction to an individual or at least eliminate the dilemma that an MBA student faces on his way while entering Corporate India.
Concluded.
.