Too much radiance makes a person blind: Summer Experience of SIMS Pune
| July 30,2012 11:03 am IST
Summer is the time of growing, of ripening. Days are longer and nights become shorter, signifying that its the time to dream less and get out in the sun to have your long preserved dreams get baked and take shape in the summer heat.
Corporate Bridge was more of surrender to fate than a choice. After failing miserably to impress some of the bigwigs of the banking industry viz. Goldman Sachs, J P Morgan, Credit Suisse, Deutche Bank and the like, I settled for summers in a company, whose name was not that familiar in the academic circuit. Equity Research was the broad profile that was on offer. The internship opportunity had one more caveat a course fee of rupees four thousand only, unless you were amongst the top 3 performers in their pre-admission test, C-FAT. Since I was riding the negative turn of my lifes sine curve, its needless to say that I was not one amongst lucky three. Zero stipends were quite heard off but this was almost like earning a negative stipend! Being one of the toppers in academics throughout my life, being from the first lot that happened to get placed in campus recruitment, being one of the so-called precious resources of my previous company, this was a huge setback for me. I could not make it to any of the companies that came for summers until I joined CB. Sitting up in the interview rooms all decked up in college uniform each time a company visited our campus had become a routine affair for me. Rejections everywhere, sometimes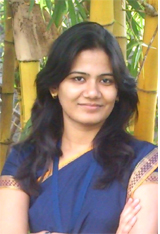 I would not get shortlisted, sometimes eliminated out of the GD, sometimes shown way out of the interview, I faced it all.

Receding economy and stagnant financial sector was one consolation that my friends repeatedly gave me at that time. But deep within, my optimistic self knew that companies do have different criteria when they come to pick up interns. They do not pick the best people but the best-suited people. Not getting selected had just a little to do with my potentials.

My friends would be surprisedumm, noactually stunned, if they get to know that I am putting forward my internship experience as one of the best experiences one had during their summers. Probably because they had just seen me cribbing all the while over my fate before they left for their internship locations.

Dark clouds of negativities cleared off as soon as I began my training at CB. I chose Credit Research Pharma as my project and the company which I chose to rate in terms of credit worthiness was Cipla Ltd. Set of five rigorous assignments, tricky tests, stringent deadlines, strict grading parameters and blunt feedback did well enough to keep me on my toes at all times A little slack in efforts would reflect readily into the scores and couldnt have therefore been afforded. Hailing from an engineering background, I had no exposure to the real life complexities that finance managers deal with. During my eleven week internship at CB, I got a taste of what finance managers actually do in their jobs. My long believed myth about managers faking work while fiddling with excel evaporated quickly as I began my debut journey in the fiery world of finance.
Accolades for the good work as well as harsh criticism, I got to drink in both from time to time. I got to learn the nuances of writing professional sectoral reports, meticulous interpretation of financial statements, making future projections on reasonable assumptions, spotting the trends etc. The quick feedback mechanism was the most compelling force for maintaining a discipline in an offshore internship. During the last assignment, when after applying the criteria suggested by CB, I actually arrived at an AA-rating for the company, I felt like a magician. Or more appropriately, it had been like walking the labyrinths of an unknown territory unaware of how to proceed, picking up hints along the way to see the bright sunlight only in the end. After completion, I got the satisfaction I was yearning for and expecting from an internship; though it could always have been better had I done the entire project a little more diligently. There is always some room for improvement and there was plenty in my case.

The real payoff of this internship would show up in the CGPA and the final placements but one thing I am cent percent sure off is that I have no regrets whatsoever of not being able to join bandwagon of the big names of the finance industry. I feel proud whenever I show the financial model I made in excel to my friends because I know the hard work that had gone behind it.
In two lines if I sum up - Too much radiance makes a person blind; dont be afraid to walk in dim, it keeps you vigilant of your moves and motivates you to reach the end of the tunnel.
Concluded.
.