IIMK Summer Placements 2008 Shatter Existing Records, Set New Benchmarks
Summer Placements season at IIM Kozhikode ended in grand style, with the participating batch of 193 students, including participants of the Fellow Program in Management (FPM), assured of a rich learning environment at some of the top corporate houses from India and abroad. IIMK's performance this year outshone last year's record-breaking placements season comfortably, setting new benchmarks along the way.
Summer Placements 2008 saw participation from 66 top recruiters from India and abroad. IIMK's continuous emphasis on forging new relationships meant that 22 new recruiting partners participated in placements at IIMK for the first time. Some of the new names added to IIMK's increasingly impressive roster included: Google, Freudenberg, Accenture Business Consulting, Citibank, Bank of America, KPMG, Coca Cola, PepsiCo and Hewitt Associates, amongst others.
Freudenberg, the diversified German conglomerate that offers its customers technically challenging products and services in a wide variety of businesses ranging from chemicals to IT services, across the world, initiated a relationship with IIMK this year. Freudenberg was one of the most coveted recruiters on campus, and recruited students for positions in Germany and Hong Kong. Freudenberg, as an exclusive recruiter, recruits only from very select business school campuses in India, and its participation at Summer Placements 2008 speaks volumes about IIMK's perception as the preferred destination for top-drawer managerial talent.
IIMK strengthened its relationship with existing recruiters, even as they demonstrated consistently increasing faith in the quality of talent available at IIMK. Prominent names that participated at Summer Placements 2008 included: YES BANK, Johnson & Johnson, HUL, Yahoo!, Edelweiss, HSBC, JP Morgan Chase, Ocwen, American Express, PricewaterhouseCoopers, Boston Analytics, Marico, CHAINalytics, Standard Chartered Bank, Deloitte Consulting, Colgate-Palmolive, ITC, Asian Paints, and Tata Motors, amongst others.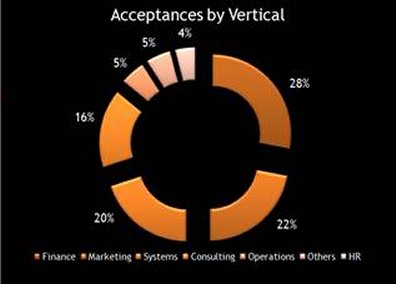 ---
Contributed by -
Ashish Thakur,
Media Cell,
IIM Kozhikode.