What to Do Before You Accept a Job Offer
Getting the right job is what every professional dreams of. No matter how desperate you are to have a job offer, you should always think it over before you arrive at a decision - preferably a day.
You should spend this time figuring out if the offer truly is right for you. Here are some precautionary guidelines, which may prevent problems from happening down the line.

Get the offer in writing before you join
One should get the job offer in writing, which should spell out the important terms of the job and obligations to the company. Even though you have some time to think over an offer and you've assured your acceptance to the company, you should still ask for the offer in writing before you join. Make sure the job title, salary, and perks match or develop upon what you have targeted when you accepted the offer. If it is not up to your expectations, promptly send it back and let the company know what they have missed.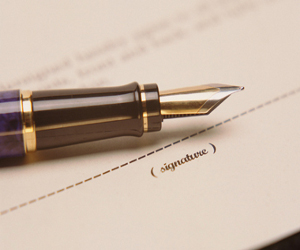 Know your job responsibilities
Before joining a company, you should have a clear understanding of your job responsibilities/profile. Many people don't really understand what is expected of them before they start working. We always think of the right questions to ask after the interview, so by all means ask them-before you make a serious commitment. One should ask for a job description that spells out your responsibilities. This will help you understand the position and the expectations - and later on down the road, if you've exceeded the requirements for the position, it will give you some leverage with which to negotiate.

Having a clear understanding of your department's responsibilities and importance in the company gives you an edge in knowing your job better. You should know the answers to certain questions - Will you work with people from other departments? Is there room for advancement? What if you start in publicity but become interested in doing something business-related? Does there seem to be much flexibility?
If you're replacing someone, you may ask what happened with the previous person. If the HR manager seems uneasy on your question, there may be something the company is not telling you. For instance, there may be interpersonal tension in the office that you should know about. Maybe the job description is ambiguous and led to the previous person's resignation. Are you walking into the same trap? But before reaching a conclusion, try and find out the exact reason.
Know your expectations from the job
You should know your expectations from the job- hit-n-trial method doesn't apply here. Whatever is your motive behind the job, choosing the wrong job is inviting troubles.

Know your skills, what you are good at, what you enjoy doing, and what you would rather never do again. Don't start believing the phrases you used to spice up your cover letter, unless you really mean them.
Be honest to yourself: Are you really multitask oriented? Just how keen is your eye for detail? Is this job something you can truly handle?
The job description should appeal you and should serve your objectives and those of the company. The more your interest in your job, the better you perform.
Know the people to work along with
If the interviewers acted less than professional or left you feeling unnerved, you should think twice before accepting an offer-ask to meet more people at the company before making your final decision.
Try to meet the people you'll be working with day to day. Getting along well with your manager-to-be makes you feel more comfortable at the workplace, however competitive, boring, or unfriendly people at office generally annoys? Getting placed in an ideal job but less-than-ideal company doesn't go hand in hand.
Knowing the office culture on the whole and getting into it will help you perform better. Were you welcomed by your colleagues warmly, or were you met with dead silence? Is it the type of environment you would be able to concentrate in? Was there personality to the office? If not, can you bear looking at white walls all day long?
Find out the office hours
Many people do not have any idea about the time commitment when they join a new company. Knowing the kind of time commitment prior to joining reduces chances of misunderstandings in the future. Ask the employees about the working hours and is overtime paid for or included in the salary?
Be sure about how holidays are calculated in your company. For instance, sometimes two weeks leave means ten days, sometimes it means fourteen. More often than not, companies have set-in-stone policies about vacation and sick days. But if it's a startup, you may feel comfortable asking for the 14 days you had at your last job, rather than the ten days the prospective employer is offering. Find out when you start earning vacation days. In most cases, you'll have to wait three months. If you have a wedding to go to the following month, be sure to negotiate before you accept the offer.
Get the company's policy in writing
Know the medical leave policy of your company. Sometimes companies allot ten days. However, in some companies it's more casual: You simply don't go to the office if you're absolutely too sick to work. Find out if you have personal days too, whether religious holidays count as personal days.

Know in detail about perks and benefits
Make sure you know in detail about the perks and benefits at offer to you, so you can utilize them when needed. Find out when benefits begin, whether the company will reimburse you for doctor's visits before the insurance kicks in, and what the policy calls for. (Many plans don't cover dental or vision benefits.) Other benefits to find out about include profit sharing, life insurance, health club benefits, relocation expenses, and tuition reimbursement.
.