Kotak Mahindra Group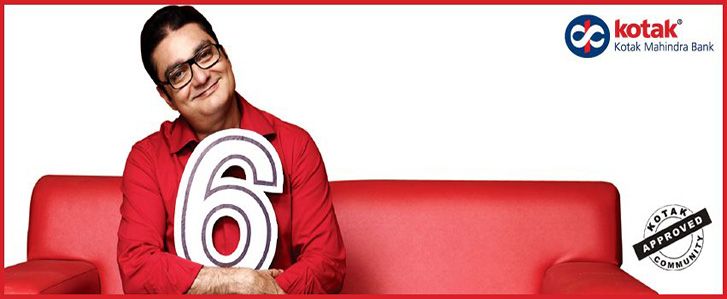 The Kotak Mahindra Group is one of Indias leading financial institutions, offering complete financial solutions that encompass every sphere of life.
DescriptionKotak Mahindra Bank is an Indian financial service firm established in 1985
Milestones
Year

Milestone

1986

Kotak Mahindra Finance Limited starts the activity of Bill Discounting

1987

Kotak Mahindra Finance Limited enters the Lease and Hire Purchase market

1990

The Auto Finance division is started

1991

The Investment Banking Division is started. Takes over FICOM, one of India's largest financial retail marketing networks

1992

Enters the Funds Syndication sector

1995

Brokerage and Distribution businesses incorporated into a separate company - KotaK Securities. Investment Banking division incorporated into a separate company - Kotak Mahindra Capital Company

1996

The Auto Finance Business is hived off into a separate company -Kotak Mahindra Prime Limited (formerly known as Kotak Mahindra Primus Limited). Kotak Mahindra takes a significant stake in Ford Credit Kotak Mahindra Limited, for financing Ford vehicles. The launch of Matrix Information Services Limited marks the Group's entry into information distribution.

1998

Enters the mutual fund market with the launch of Kotak Mahindra Asset Management Company.

2000

Kotak Mahindra ties up with Old Mutual plc. for the Life Insurance business.

2000

Kotak Securities launches its on-line broking site (now www.kotaksecurities.com). Commencement of private equity activity through setting up of Kotak Mahindra Venture Capital Fund.

2001

Matrix sold to Friday Corporation

2001

Launches Insurance Services

2003

Kotak Mahindra Finance Ltd. converts to a commercial bank - the first Indian company to do so.

2004

Launches India Growth Fund, a private equity fund.

2005

Kotak Group realigns joint venture in Ford Credit; Buys Kotak Mahindra Prime (formerly known as Kotak Mahindra Primus Limited) and sells Ford credit Mahindra.

2005

Launches a real estate fund

2006

Bought the 25% stake held by Goldman Sachs in Kotak Mahindra Capital Company and Securities

2008

Launched a Pension Fund under the New Pension System

2009

Kotak Mahindra Bank Ltd. Opened a representative office in Dubai


Entered Ahmedabad Commodity Exchange as anchor investor

2010

Ahmedabad Derivatives and Commodities Exchange, a Kotak anchored enterprise, became operational as a national commodity exchange.

2011

Kotak Mahindra Bank Ltd entered into a Business Cooperation arrangement with CIMB Group Sdn Bhd, Malaysia.
More Information
Products / ServicesBanking & Savings, Loans & Borrowings, Investments & Insurance, Corporate & Institutional
Phone Number+91 22 66384444
Company Office Address
Kotak Mahindra Bank Ltd, 36-38A, Nariman Bhavan, 227 Nariman Point, Mumbai - 400 021