Lenskart.com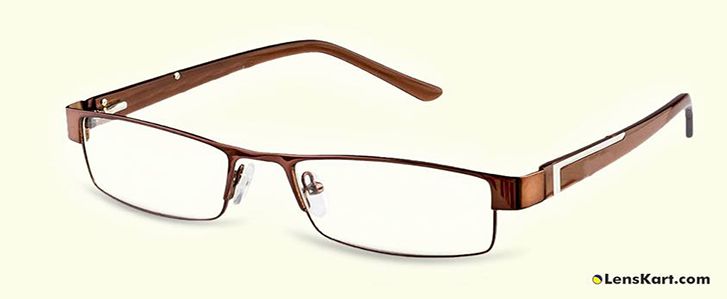 Lenskart, the first of its kind online optical store in India, has made it possible to acquire a good quality pair of specs with prescription lenses for just Rs. 399, all this while you sit in the comfort of your home. With a 48-hour free home delivery guarantee and 365 days return policy, Lenskart.com is doing what ecommerce hasn't been able to do in India yet.

The website has over 500 designs of eyeframes, in multiple colors, for all age groups, from Rs. 399 all the way to Rs. 4,000 for a pair. All one needs to do is select a frame, fill in their power, and place order. You can pay online or at the time of delivery.

Lenskart.com has the biggest collection of discounted contact lenses consisting all top-notch brands (viz. Johnson & Johnson, Bausch & Lomb, Ciba Vision are to name a few) and be it disposable, toric, coloured or bi-focal contact lenses, you can find all possible types here. Lenskart is dedicated to providing its customers with a simple, hassle-free way to replace their contact lenses. One can receive the exact same contact lens, their doctor prescribed, delivered to their door, at a great price.
Lenskart.com, backed by IDG Ventures and Unilazer Ventures as its investors.Valyoo Technologies Pvt Ltd, which runs the leading eyewear e-commerce site Lenskart.com, has raised $4 million in the first round of funding from IDG Ventures India.
DescriptionIndia's largest online optical store!
Are you looking for a job? If the answer is yes…then Lenskart.Com is not the place for you….at Lenskart they don't believe in offering jobs…they offer Careers. They are driven to make an impact—at work, in their communities, on the world and they want people who are as passionate as they are! They believe that the single most important leverage for success of their venture is their team. They are looking for like minded professionals - who bring passion to work; have ability to thrive in chaos; who believes that the future of fashion retail is online and believe in the power of teamwork!
Lenskart team is a highly aggressive and a collaborative team. They feel that everyone in the company should be a part of the creative brainstorm and have the drive and energy to take the organization forward in order to realize its mission. We are looking for dynamic professionals who want to explore a steep learning curve to accelerated responsibility and success, while enjoying the journey and making it a fun experience for those they work with.
For Current Vacancies Click Here
More Information
Key People
Peyush Bansal, founder & CEO of LensKart, is an Engineering graduate from McGill University, Canada. Peyush worked as Program Manager at Microsoft, Redmond, for a brief period of time, before returning to India to pursue the Post-GraduateProgramme in Management for Executives from IIM-Bangalore. In 2008, Peyush started Valyoo Technologies (the holding company of LensKart) with a vision to create "value using Internet". After bootstrapping a couple of valuable ideas in the vast internet space, Peyush launched LensKart.com in October 2010.

Amit Chaudhary is the co-founder & Chief Operating Officer (COO) of LensKart. He is an engineering graduate from Birla Institute of Technology, Mesra. Amit joined Peyush 4 years back when Valyoo started adding value to the world of Internet, and then co-founded LensKart in 2010. Amit manages Marketing, Operations and Analytics at LensKart.

Sumeet Kapahi is the co-founder and Vice President – Supply at LensKart. He has over 15 years of experience in the eyewear retail space and had worked with companies like Bausch & Lomb and Luxottica before co-founding LensKart in 2010. Sumeet now manages Product Design and Procurement at LensKart.

Manoj Sharma, the Chief Technology Officer (CTO) of LensKart, is an M.Tech in Electrical Engineering from REC, Kurukshetra, and has come to LensKart with a vast experience in technology domain. Manoj specializes in building large software engineering teams, having driven technology at companies like Zynga, MySpace and Verizon in the past.
Products / Servicescontact lenses , sunglasses , eyeglasses , frames
Phone Number011 4949 4646
Company Office Address
DealsKart Online Services Pvt. Ltd.
T-27, Ground Floor,
Okhla Ind. Area
Phase-2,
New Delhi - 110020,
India