Snapdeal.com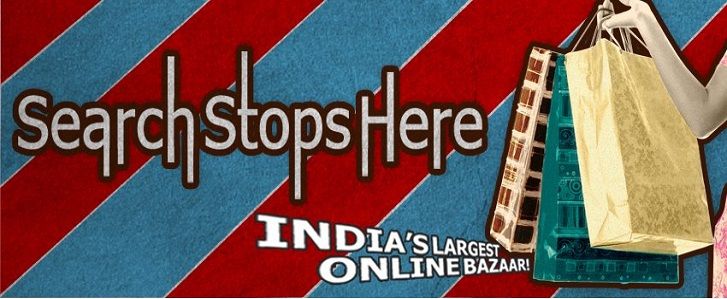 • Snapdeal.com is the fastest growing e-commerce company in India. Launched in February 2010, the company is already 1500+ people strong. Snapdeal.com features best priced deals everyday on
· Retail services merchants such as Restaurants, Health & Beauty, Entertainment
· Branded products like Mobile phones, Electronics, Perfumes, Watches, Bags, Sunglasses, among others
· Travel & weekend getaways
• Snapdeal.com is the market leader in the Retail services deals space, and is the largest e-retailer of watches, sunglasses, jewellery, among other categories. 1 out of 8 internet users in India is subscribed on Snapdeal, and the company is growing at the rate of 1.5 million new subscribers per month. The powerful model of Retail services & physical product e-commerce is something which is very unique to Snapdeal.com, and it gives the opportunity to provide wider variety of choice to the customers.
• Series A funding: $ 12 Million from Nexus Venture Partners and Indo-US Venture Partners in January 2011.
• Series B funding: $ 45 Million from Bessemer Venture Partners, along with existing investors Nexus Venture Partners and Indo-US Venture Partners in July 2011.
• Series C funding: $ 50 Million from eBay and existing investors Bessemer Venture Partners, Nexus Venture Partners and Kalaari Capital.
• Series D funding: $ 133 Million from e-bay, Intel Capital, Saama Capital and existing investors Bessemer Venture Partners, Nexus Venture Partners and Kalaari Capital in February 2014.
• Series E Funding: $100M, Private Equity in May 2014 from Tybourne, PremjiInvest, Myriad, BlackRock, Temasek Holdings.
---
Total Funding: $340 Million
Employees1500+
DescriptionIndia's largest online marketplace
Milestones
• In June 2010, Snapdeal acquired Bangalore-based group buying site, Grabbon.com.
• In April 2012, Snapdeal acquired esportsbuy.com, an online sports goods retailer based out of Delhi.
More Information
Key People
• Kunal Bahl - CEO
• Rohit Bansal - COO
Products / ServicesMobiles, Electronics, Fashion accessories, Apparel, Footwear, Kids, Home and Kitchen, Sports, Books; and services like Restaurants & Entertainment
Phone Number+91 92126 92126
Company Office Address
Head Office - New Delhi
Jasper Infotech Pvt. Ltd.,
246, Ist Floor,
Phase-III, Okhla Industrial Area,
New Delhi - 110020
Web Address: www.snapdeal.com
Company Achievements
• Winner of Red Herring Asia Awards 2011.
• eRetailer of the Year & Best Advertising campaign of the year - Indian eRetail awards 2012 organized by Franchise India in Feb,2012.
• E-commerce site of the year at WAT awards that took place in Jan 2012, Mumbai.
• Hottest Internet Companies of the year at the premier edition of the 'Young Turks Awards' organized by Mercedes Benz and CNBC-TV 18 in New Delhi - Jan,2012.
• Rated the #1 e-commerce site in India, in terms of traction by Dataquest/Sapient E-commerce Survey 2011.
• Business Insider listed Snapdeal amongst the Hottest Internet startups of India for the year 2011.
• Voted amongst the Buzziest brands of India in afaqs's annual buzz-making poll.
• Silver for the Best Website – Service, at the Indian Digital Media Awards 2011, organized by the Exchange 4 Media group - June 2011.
• In June 2011, Snapdeal adopted a remote village(Shiv nagar, UP) in India and enabled clean drinking water facilities by installing manual pumps.