Management Lessons from Photography
| August 06,2012 01:11 pm IST
Its that time of the year when applications to various clubs are thrown open to first year students. There is excitement in the air and a desire to pip other batch mates by getting into the coveted clubs.
And then the million dollar question, what will be the value addition to my CV? Ah, that extra bullet point!

MDI boasts of a photography club Focus - that provides a platform to all photography enthusiasts to gather and discuss various aspects of photography. To aid our learning, we conduct photo walks in and around the lush green campus. We believe that photography teaches few important management lessons which are difficult to learn from books.

1.Learning is an iterative process- Anyone new to photography does not realize that the first few thousand photographs clicked are his/her worst photographs. The improvements are largely incremental and through an iterative process. Remember the joy of discovery, when you first stepped beyond the auto mode and adjusted the shutter sp eed. You make mistakes and in the process learn from them. Thanks to digital cameras, this learning comes at a very cheap cost.

Most of us get flustered when we are unable to solve a case in class room or fail to understand the complexities of distribution channel. Worse still, arrogance leads some of us to think that we can turn around the fate of the company that we are joining even though we are fresh out of the college. It takes an iterative process and an incremental change to achieve anything. Photography teaches this very important lesson of life.
2.Be patient- Photographers require to have a lot of patience. A photographer might have to wait for a long time before capturing the subject, at an opportune moment. Whether it is the wait for the bird to slosh in the pond or the smile on her cute face, patience is tested everywhere. These moments spent behind the camera seem longer than they are as it requires the photographer to be attentive and focussed.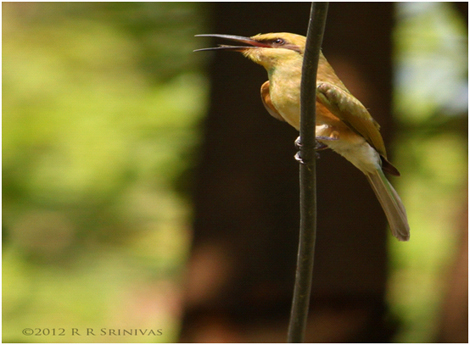 3.Importance of positive feedback- Who doesnt like a positive feedback? Favourable view on photographers work serves as a morale booster and inspires him/her to continue the good work. The corollary is that we crave for positive reviews be it group work, presentations or even a blog post. Some of you may argue that B-schools have courses on Organizational Behaviour dedicated to serve this purpose, but experiencing it first hand helps us register it more effectively. Simply put, theoretical learning cannot be a substitute for experiential learning. So next time your colleagues or sub-ordinates do a good work, dont be a miser; and lavish praises on them.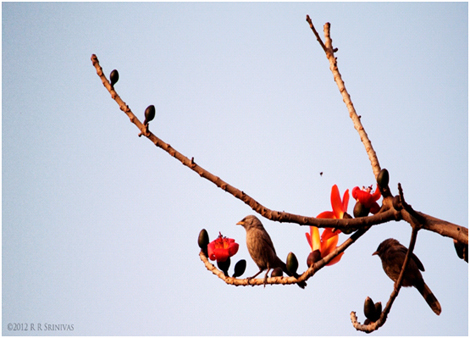 4.Innovation- This is something which is difficult to learn through books. Photography allows an individual to see the same subject in a different light. Changing aperture, focal length and ISO and using different combinations of these three can alter a photograph significantly. It provides an opportunity to give a whole new meaning to day to day mundane situations and that too by making few changes and tweaking the settings. With so much emphasis, in a B-school, on group task it gives a break from the monotonous routine, allows an individual to express his/her feelings and celebrate individuality.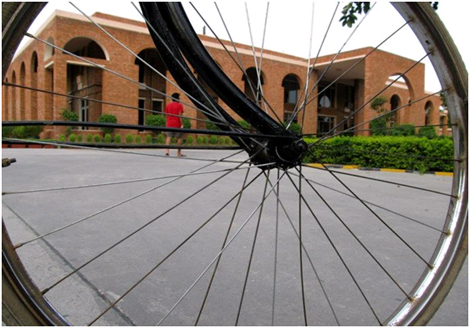 It does not matter whether you turn out to be a good photographer or not. In either case you have to go through the process which ensures these learnings and helps you in becoming a better manager. So what are you waiting for? Forgo the desire of bullet points, grab your camera and start taking some useful management lessons.
Concluded.
.