Organizational Effectiveness
Organizational effectiveness is critical to success in any economy. In order to achieve increased and sustainable business results, organizations need to execute strategy and engage employees.
However, research indicates that most organizations are struggling to get it right.
To create organizational effectiveness, business leaders need to focus on aligning and engaging their people, the people management systems, and the structure and capabilities (including organizational culture) to the strategy. Put simply, it results in higher financial performance, higher customer satisfaction, and higher employee retention. An organization that can sustain such alignment will achieve increased business results.
But to get effective organizations must focus on Organizational culture – a popular but also a very complex concept – which has been identified as an influential factor affecting the successes and failures of organizational change efforts.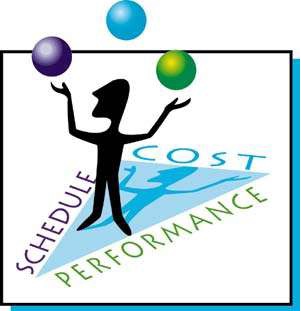 Sustainable Business Results
The goal for any business organization is outstanding business results but the challenge is in understanding a set of often complex relationships between critical organizational elements well enough to unlock great organizational performance.
Additionally, dynamic and complex market conditions can increase these challenges as organizations seek innovative ways to increase productivity and profitability, while continuing to meet and exceed the expectations of customers and stakeholders.
Complex organizational structures can often lead to ineffective execution of the business strategy. No one element by itself can drive sustainable business results—all elements must be working together toward the same goal in order to get strategy execution right. These elements work together, mutually reinforcing each other, and must be focused and aligned to effectively achieve execution. Add to the complexity the fact that one magic formula will not work for every company and so each organization is unique and requires a unique approach for better organizational effectiveness.
Lot of elements needs to be looked which goes into the making of an organizational effectiveness system- strategy, organizational structure and roles, leadership, people systems, employee engagement, and organizational culture and values.
But the most crucial factors on which depends the efficiency of organizational effectiveness are:
A "fit for purpose" structure where people understand expectations and accountabilities.
People systems and processes that drive the right behaviours.
Capable and credible leadership.
An engaged work environment wherein the link between employee engagement factors and successful strategy execution is vital.
High Performance Workforce
The challenge for businesses seems simple: align and engage your work force to a clearly articulated strategy. However, this can be difficult to achieve. It requires a holistic, coordinated effort to put a number of key elements or building blocks in place.
The key integrated elements of organizational effectiveness, as depicted below, are needed to drive employee engagement in an organization:
Strategy: The role, purpose, and strategic direction that summarizes the work of the organization and/or division being clear and appropriate.
Structure, Capacity, and Capability: Employees doing the right work through a "organizational fit for purpose" structure and clearly described role accountabilities and relationships.
Leadership: Leaders have the capability and capacity to drive sustainable business success.
Culture & Values: Leaders need to be supported by good people, systems and processes. These systems and processes work in organizations to send messages, share information, and make well-informed decisions across the business. Organizational processes and systems are an extension of leadership, creating consistency and trust.
Employee Engagement: High numbers of engaged employees whose hearts and minds are aligned with both the job that they do and the organization that they work for.
Customer Experience: High levels of customer satisfaction and loyalty achieved through employees being aware of customer needs, acting on customer feedback, and being supported to deliver what customers require.

.