B2B Marketing - IIM Ahmedabad
Start Date:2013-03-04
End Date:2013-03-09
Event Type:Management Development Programme
Location:Ahmedabad
For:
  Existing and potential mid-to-senior level managers who want to enhance their proficiency in B2B Marketing.
• Managers who wish to develop, augment, and/or ameliorate their managerial ability to plan, prepare, and operate tactically in B2B marketing domain.
• Managers who are keen to strengthen their analytical and decision-making skills in B2B domain by obtaining a broad understanding of key marketing and management concepts and practices.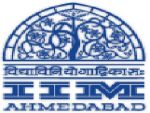 Event Details:
 This programme will offer marketing concepts and tools for segmentation, targeting, positioning, market entry, branding, marketing communication, and managing alliances in a B2B context. Additionally, the programme will offer insights into contemporary issues like social network management, handling downturn, and managing change.
Registration Fees :
RS.80000
US$2500