Communication and Presentation Skills - IIM Calcutta
Start Date:2013-03-11
End Date:2013-03-14
Event Type:Management Development Programme
Location:Calcutta
For:
The programme is recommended for managers at all levels and from all functional areas.
A varied cross section of participant profiles adds new dimensions and perspectives to the discussions and experiential sessions.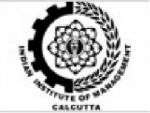 Event Details:
In the current environment, individuals increasingly face an information overload and shorter time spans within which they are required to assimilate data and make effective and informed decisions. In such a scenario the ability to communicate is imperative for managerial effectiveness and success. In this context the MDP on Communication and Presentation Skills will highlight some issues that a communicator should consider in order to make effective written and oral presentation.
The programme has been designed with the following objectives:
To help participants to examine their communication styles and to hone their skills in listening, responding, giving and receiving feedback and persuasion.
To practice and enhance written and oral communication skills. 
 Fees:  Rs. 45000.00/- (Service Tax is applicable on the mentioned fees)