Doing Business and Investing in Europe - IIM Bangalore
Start Date:2013-02-04
End Date:2013-02-06
Event Type:Management Development Programme
Location:Bangalore
For:
The program is primarily targeted at senior and middle management executives who manage or are expected to manage market entry and expansion projects for Indian companies in Europe. The program also provides key insights for senior executives from large but especially small- and mid-sized companies who are responsible to supervise European market entry projects. Finally, companies considering a market entry into Europe can send managers to better understand the complexity of such a project.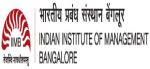 Event Details:
Although Europe is currently facing low growth rates and many other challenges, it still represents highly attractive markets for Indian companies not only from the IT/ITES sector. Besides the existing operations of many large Indian companies it is now the time for innovative and competitive small- and mid-sized Indian enterprises to look for business opportunities in Europe. This program leverages the strong relationship between two leading academic institutions for the benefit of the participants. The IIM Bangalore is well respected for its excellent executive education courses and the University of St.Gallen in Switzerland, as program partner from Europe, is not only among the best business schools in Europe but is also located in the center of the economically strongest region in Europe ranging from the financial centers of Frankfurt to Zurich as well as from the biotech and pharma clusters of Munich to Basel at the Swiss/French border also including numerous manufacturing and service clusters. Indian companies looking at Central Europe as a market for their products and services are well advised to understand the business opportunities within this and other regions in Europe. In alignment with this program, the University of St.Gallen has established a Gateway-to-Europe Center supporting especially small- and mid-sized Asian companies in their European market entry efforts.
Programme Charges*
Residential: Rs. 60,000/-
Non-residential: Rs. 58,500/-
Early Bird cutoff date: 24 Dec, 2012
Residential: Rs. 57,000/-
Non-residential: Rs. 55,575/-
Please Note
*Additionally, please add service tax at prevailing
rates to the programme fee.