Enhancing Sales Force Performance - IIM Ahmedabad
Start Date:2013-02-18
End Date:2013-02-21
Event Type:Management Development Programme
Location:Ahmedabad
For:
Senior and middle level sales managers from FMCG, consumer durables, industrial, financial services, and IT/ knowledge sectors.
Marketing and commercial managers who are responsible for revenues and field level sales operations.
Retail and category managers.
Heads of business units, CEOs of small and medium enterprises.
HR managers responsible for sales HR processes.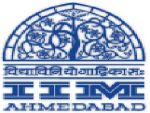 Event Details:
 In this dynamic environment, the profile of the salesforce has undergone a sea change. The two main recent changes impacting the process are adoption of technology and realignment of distribution function. This has resulted in shifting the focus on selling to the end customer and the retailer as against the distributors or the wholesalers. The art of sales is moving from product sales to problem solution selling. Ensuring a high level of performance of the salesforce would require development of new capabilities besides reassessing the capacities of the current workforce. Organizations are also facing challenges in attracting, developing, motivating and retaining performers, and building teams. In addition, job responsibilities, performance assessment, and incentive compensation needs to be relooked.
This programme will discuss relevant analytical sales management frameworks and examine their applicability for practical solutions. Managers will be urged to examine novel ways of looking at their salesforce and execute strategies that match realities of the market place.
Registration Fees :
RS.70000
US$2200