Enterprise Cloud Computing - IIM Rohtak
Start Date:2013-02-06
End Date:2013-02-08
Event Type:Management Development Programme
Location:Rohtak
For:
Software professionals working in consulting/solution design with stake in cloud computing.
Senior Executives considering implementation of cloud computing.
Executives and managers in business domain with eagerness to understand
cloud computing.
Owners and executives of small and mid-sized businesses which may like to
introduce cloud computing.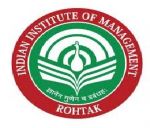 Event Details:
The programme will develop your ability to :
Understand the concepts of Cloud Computing and its impact.
Identify the need and capabilities of Virtualization
Appreciate cloud computing framework and its capabilities
Understand the adaptability of business solutions in a dynamic environment
Know how to build a distributive and adaptive solution approach
Realize how the cloud computing environment with appropriate business application helps to excel in business in the present day context.
Registration Fees :
Rs 22,500 .