Global Securities Markets - IIM Bangalore
Start Date:2013-02-04
End Date:2013-02-08
Event Type:Management Development Programme
Location:Bangalore
For:
The target group, though not exclusively restricted to, is:
• People working in the BFSI domain of IT companies.
• People employed with Mutual Funds.
• Employees of Brokerage Houses
• Banking and Investment Banking professionals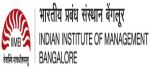 Event Details:
 Financial Markets, Institutions, and Instruments in order to ensure that participants are brought to the same knowledge plane to facilitate easier absorption of subsequent concepts and issues. This programme covers the entire gamut of securities products and the structural aspects of the markets in which, such securities are traded. The coverage of the products includes:
- Equity shares, Preference shares, and Stock Market indices
- Fixed Income Securities
- Mortgage Backed Securities
- Foreign Exchange
- Futures, Options & Swaps
- Mutual Funds, Pension Funds, and Exchange Traded Funds
- Money Market Products
The programme shall also cover the structure of modern securities markets, the details of the trading mechanism in such markets as well as the mechanics of information flow in the financial markets – we plan to make use of the Finance Lab at IIMB for these sessions for the participants to have handson feel to the actual market scenario. Finally, there will also be a comprehensive coverage of the Brokerage Industry and the back-office systems and processes of the securities trading industry.