International Conference on Contemporary Debates in Public Policy and Management - IIM Calcutta
Start Date:2013-02-07
End Date:2013-02-09
Event Type:International Conference
Location:Calcutta
For:
Presentation of papers and case studies from researchers and practitioners from a wide range of backgrounds across academics, business and the public sector.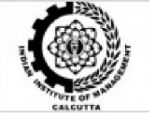 Event Details:
 With the changing role of the state, the design and landscape of public policies are changing. Contemporary public management too is intensely debated across academic disciplines, as they are in different countries.
There would be sectoral focus on health, education, infrastructure, urban and rural development, microfinance, and energy and environment. Keynote speakers from academia and practitioners will deliberate on contemporary public sector issues, and on the gap between policies and implementation.