International Negotiating Skills - IIM Bangalore
Start Date:2013-02-07
End Date:2013-02-09
Event Type:Management Development Programme
Location:Bangalore
For:
Middle and senior executives who have had prior experience in negotiation and expect to go international in the future.
Participants with international experience who wish to deepen their insight and skills. 
Western or Asian participants having marketing, sales or purchasing responsibilities specifically in India or the sub-region.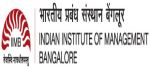 Event Details:
Objectives
• To provide an appreciation of what makes a good international negotiator in the context of selling or buying goods and services, and building strong successful partnerships on the international scene.
• To familiarize participants with the needs of strategizing and preparing for their negotiations, the more so when they are to face foreign partners.
• Explore success and failure negotiation cases, to gain insight through live cases.
• Play games and negotiating simulations, in order to make participants experience negotiating situations, and get to know themselves and their partners better, as negotiators.
Programme Charges*
Residential: Rs. 60,000/-
Non-residential: Rs. 58,500 /-
Early Bird cutoff date: 27 December, 2012
Residential: Rs. 57,000/-
Non-residential: Rs. 55,575/-
Please Note
*Additionally, please add service tax