Learning and Innovation in Organizations - IIM Indore
Start Date:2013-01-21
End Date:2013-01-23
Event Type:Management Development Programme
Location:Indore
For:
This program is aimed at senior and middle level management personnel who belong to organizations that are interested in enhancing their learning and innovative capabilities.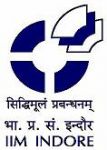 Event Details:
This program is designed to equip participants with knowledge about the policies and processes that can foster learning and innovation in their organization.
Content :
Journey from creativity to innovation.
Learning at group, intergroup and organization level.
Creation, retention and transfer of knowledge within organization.
Leadership, culture, and structure as drivers of innovation in an organization.
Fee :
Rs. 30,000 (Residential)
Service Tax, as applicable, will be additional