Management of Organizational Change
Start Date:2013-03-18
End Date:2013-03-21
Event Type:Management Development Programme
Location:IIM Calcutta
For:
The programme is aimed at managers at middle and senior levels in the organization and from various functional areas who are involved in designing and/or implementing change management programmes. It would also be useful to managers who need to bring about changes in their own departments or work units. It would also be beneficial to other managers who wish to improve their change management skills. We are aiming to get managers from a variety of backgrounds to juxtapose multiple and diverse viewpoints in the group. A high degree of willingness to work with oneself is desirable.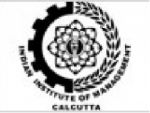 Event Details:
PROGRAMME OBJECTIVES
The programme has the following three broad objectives:
Develop a critical appreciation of concepts related to change management.
Help the participants develop and practice the skills related to change management.
Help the participants understand the broader context of organizational change.
KEY TOPICS 
Managing Change
Change Management Process
Change Agent Skills
Organizational Context of Change Management
Environmental Context of Change Management

PROGRAMME FEE
A fee of Rs. 40,000/- plus applicable Service Tax for per participant would be charged to cover tuition, residence and course material.
If more than 4 participants are nominated from a single organization, they would be offered a discount of 10% on the programme fee.
APPLICATION FOR NOMINATION
Duly completed application/nomination forms along with the fees (Crossed cheque or Demand Draft in favour of "INDIAN INSTITUTE OF MANAGEMENT CALCUTTA" on a bank in Calcutta) may please be forwarded to the following address:
Head - CMDP
Indian Institute of Management Calcutta
Joka, diamond Harbour Road
Kolkata 700 104
Telephone 2467 9189, 2467 8300-04
Fax: 91-33-2467-9189 (Tata Hall)
The completed Enrolment Form along with Account Payee cheque / draft payable to Indian Institute of Management Calcutta should reach the following address, at least 21 days before commencement of the Program.
For all other details on administrative matters please refer to the 'Guidelines for Participants' at our website or e-mail to 'headcmdp@iimcal.ac.in'
In case of any suggestions/comments/clarifications regarding the content and methodology of the programme, please get in touch with Prof. Vidyanand Jha (03324678300 (O), 03324532294 (R); 9330983989 (M); and vjha@iimcal.ac.in).