Product Management in India - IIM Calcutta
Start Date:2013-01-30
End Date:2013-02-02
Event Type:Management Development Programme
Location:Calcutta
For:
 We are addressing this MDP for people who are keen to learn something about existing or new product management. Such people may already be in the marketing function in fast-moving consumer goods (FMCG), durable or industrial product business.
The programme will be of interest to senior and middle level managers whose principal responsibilities lie in formulating product strategy / policy, managing company's product portfolio and are involved in new product launch decisions.
Managers from service business, dealing mostly with intangible form of products, especially from sales and customer relationship area would also find the programme relevant.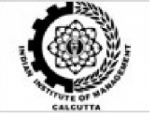 Event Details:
The programme will provide a forum to discuss emerging challenges faced to manage any product or service in this turbulent Indian market condition.
It will explain key concepts like strategic brand management, consumer perception and product positioning, creative advertising and endorsement to influence product buying decision, innovative promotion decisions, Product Portfolio Analysis & Elimination Rules.
Another key objective of this MDP is to present a veriety of evidences from different Products analysed by the Programme Director with respect to Indian Market. 
Fees:  Rs. 40000.00/- (Service Tax is applicable on the mentioned fees)