Working Conference on Authority, Organization, Strategies and Politics of Relatedness (AOSPOR) - IIM Ahmedabad
Start Date:2013-03-14
End Date:2013-03-20
Event Type:Management Development Programme
Location:Ahmedabad
For:
This working conference is for those interested in developing deeper understanding of managerial and leadership processes in organizations and developing skills to cope with covert processes. There is no requirement of any particular previous experience or knowledge. Willingness to learn from one's experience from participation in the
events and processes of the conference is expected. Participants may come from business, professions, finance, politics, diplomacy, sports, mass media, government, local authorities, NGOs, health services, social care, education, consultancy, justice systems, religious orders, agenda-based activisms, and environmental organisations. This working conference is offered for managers, leaders, entrepreneurs, administrators, activists, educators, researchers, consultants, clinicians, service providers, scientists, professionals and technical workers for deepening their understanding of professional working in a variety of contexts.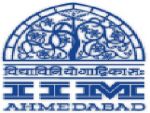 Event Details:
 This working conference offers unique opportunities for understanding and exploring authority relations, organisational relationships and strategic relatedness between organisational parts and wholes. How persons, groups and organisations develop and use dynamic latent capabilities for effective functioning in intra-group and intergroup interfaces can make all the difference between sustainable performance and stalled growth.
FEE :
RS.125000
US$3900