XLRI-6th National HR Conference-Emerging Trends in Talent Management
Start Date:2013-01-19
End Date:2013-01-20
Event Type:HR Conference
Location:Jamshedpur
For:
 Academicians,students and researchers engaged in research in various areas of HR management.
Business leaders and HR Professionals involved in creating and driving high performance organizations.
Registration Fees :
Rs 1000 for students
Rs. 5000 for Academicians
Rs 7500 for HR Professionals
(All fees inclusive of accommodation)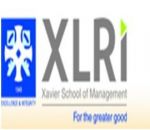 Event Details:
 This edition of the conference is aimed at discussing emerging trends and challenges in the domain of talent management and will address issues such as talent mobility, global talent management, women in the workforce, skill gap in the industry and contractualization of employment as its major themes. The audience of the conference will include delegates from the industry, HR professionals, academic researchers and students. The 6th National HR Conference promises to be a grand affair for HR fraternity.