Meet World's 10 Richest CEOs
| April 16,2012 11:51 am IST
Stories about people who became rich and famous with their hard work and dedication are always a good read. That is why we found this article fit to be curated for our readers.
The worlds richest chief executives either inherited or came from their modest beginnings to appear in the list of The Worlds richest CEOs. From a newspaper boy to an insurance salesman to a mortgage broker, their stories are awe-inspiring.

This list of 10 richest CEOs spans across four generations; the youngest CEO being just 27 year old while the oldest being 82. The ranking is based on Wealth-X net worth findings about the CEOs wealth. Though the recession in 2008 and a slowdown in global economy in recent years did affect their wealth, but they still manage to appear in the top 10 list.

10. Aliko Dangote, Age: 55, Company: Dangote Group, Net worth: $11.2 billion, Compensation: $16, 510
Billionaire Aliko Dangote is the richest man in Africa, according to Forbes. He is also the founder and CEO of Dangote Group, which owns Nigerias largest listed company by market cap Dangote Cement. Dangote founded the group in 1977 as a rice, sugar and cement trading company before it grew into a full-scale manufacturing firm and one of Africas largest conglomerates. The group now has 13 subsidiaries in sectors like real estate, telecommunications and oil and gas. It operates in 14 African countries and recorded revenue of more than $3 billion in 2010, according to its website.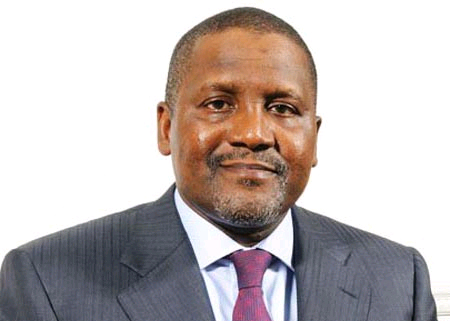 9. Mark Zuckerberg, Age: 27, Company: Facebook, Net worth: $18.1 billion, 2011 compensation: $1.49 million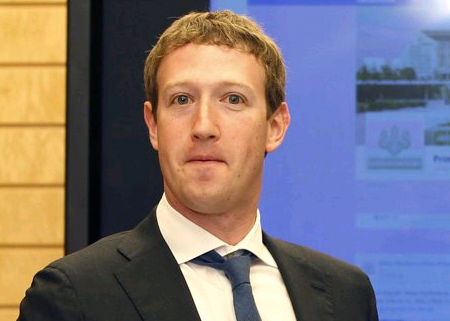 At 27-years-old, Mark Zuckerberg is the youngest CEO on the list. As the founder and CEO of the worlds largest social networking website with 845 million monthly users, Zuckerberg is likely to leap up the rankings once Facebook goes public this year. His roughly 28 percent stake in the company is valued at $17.9 billion, according to Wealth-X. The tech giants highly-anticipated $5 billion IPO could value the company at $100 billion and push Zuckerbergs net worth up to $28 billion.
8. Larry Page, Age: 39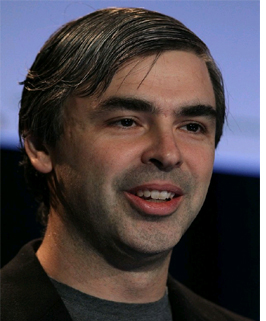 Company: Google
Net worth: $18.3 billion
2010 compensation: $1,786

Google co-founder Larry Page was the companys first CEO, but he stepped aside in 2001 and became President of products. Page returned to the post of Chief Executive last year.

Page, along with classmate Sergey Brin, founded the company in 1998 while pursuing a PhD at Stanford University. Considered a pioneer in the field, Page was born into a family of computer scientists with both parents professors at the University of Michigan where he graduated with a bachelors degree in engineering. The tech mogul has been quoted as saying that he began playing with computers as a six-year-old and knew by age 12 that he was going to start a company.

7. Lakshmi Mittal, Age: 61, Company: Arcelor-Mittal, Net worth: $19.1 billion, 2011 compensation: $1,739,000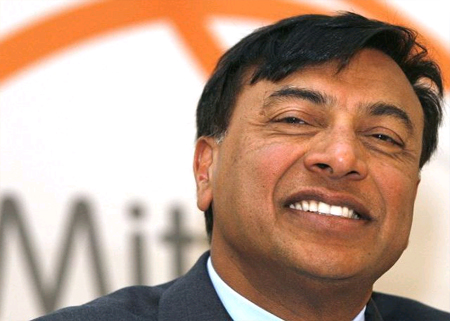 Lakshmi Mittal is the founder and CEO of ArcelorMittal the worlds largest steelmaker.

The 61-year old steel tycoon founded the company in 1976 as LNM Group, parting ways from his India-based family steel business, which he helped run to venture out on his own. The firm went on to merge with Arcelor in 2006 to form ArcelorMittal.

6. Sheldon Adelson, Age: 78, Company: Las Vegas Sands, Net worth: $24.6 billion, 2010 compensation: $11,356,866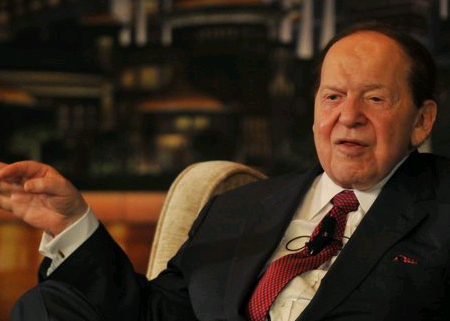 Sheldon Adelson is the chairman and CEO of Las Vegas Sands, the most valuable publicly traded U.S. casino company.

Adelson rose from poverty in Boston and worked his way into the financial industry before developing one of the worlds largest computer tradeshows COMDEX in 1979. Ten years later, he bought the Sands Hotel & Casino in Las Vegas and constructed the Sands Expo and Convention Centre. In 1995, Adelson sold the COMDEX trade shows for more than $860 million and constructed the $1.5 billion Venetian Resort Hotel Casino.
5. Charles G. Koch, Age: 76, Company: Koch Industries, Net worth: $24.7 billion,
Compensation: N/A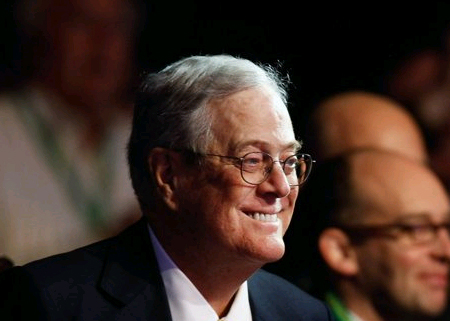 Charles G. Koch has been the chairman and CEO of Koch Industries one of the largest privately owned companies in the U.S. since 1967. The groups annual revenue is more than $100 billion, according to Forbes.

Koch Industries was co-founded by Charless father Fred C. Koch and classmate Lewis E. Winkler in 1925 as Winkler-Koch Engineering. The company developed an innovative cracking method of turning crude oil into gasoline. After the death of Fred Koch in 1967, sons Charles and David Koch, both engineers, took control of the Kansas-based mid-size firm and expanded the Koch empire globally to have a presence in 60 countries with interests in energy, textiles, petrochemicals and pulp and paper. Koch Industries is considered among the worlds top independent oil traders by turnover.
4. Eike Batista
Age: 56,
Company: EBX,
Net worth: $31.6 billion,
Compensation: N/A
Eike Batista is South Americas richest man, and the founder and CEO of holding company EBX.
Known for taking risks in his rise from a door-to-door insurance salesman to Brazils leading business tycoon, Batista first made his fortune buying gold from Amazon miners in the early 1980s before going on to found EBX in 1983.
.