G-Quasar, a three day annual fest at Galgotias University
| March 15,2013 04:44 pm IST
G-Quasar, a three day annual fest concluded successfully at Galgotias University along with The International Women's Day's celebration. The fest was an everlasting endeavor to inculcate world-class competencies, providing a platform to students from different colleges for exploring and showcasing their budding and hidden talents.
Mr. Dhruv Galgotia, CEO, Galgotias University inaugurated the fest. The fest visualised the appearance of Actor, director and screenwriter Rahul Bose, multi-talented vivacious theatre actor Dr. Maya Krishnba Rao, superb actor Neil Nitin Mukesh and beautiful Sonal Chauhan.
Speaking on the occasion, Mr. Dhruv Galgotia, CEO, Galgotias University motivated the young spirits and stressed on the three hot issues – women empowerment and safety, right to information and transparency in governance and job opportunities for the future generation.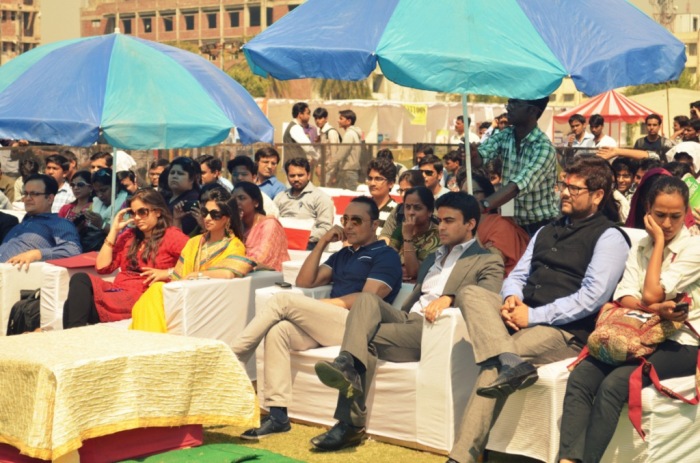 Dr Maya, who enthralled the audience with her highly energetic mono performance, also had a question answer with the students and insisted them about the moral and ethical values. Reacting on the women safety in Delhi and commenting on Delhi gang rape case, Dr Maya stressed on moral values and ethics are self- taught. Rahul Bose talked about the ideas of "compassion, respect, love, censorship" and put light on Mumbai 2011 blasts.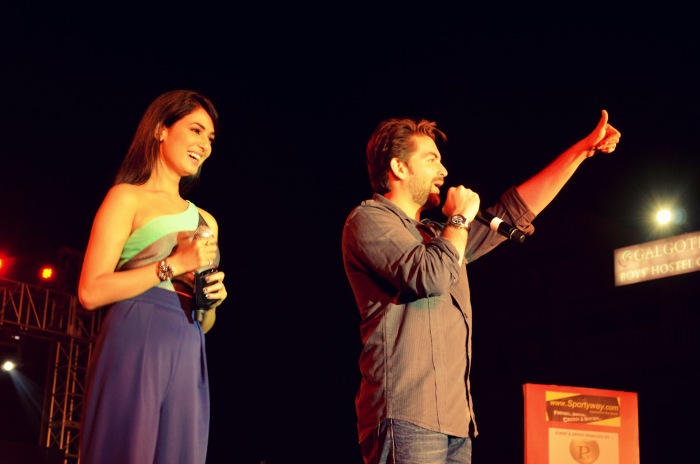 The key attractions of the unifest, G-Quasar was band competition, fashion show, dance competition, quiz competition called F.L.A.M.E.S. and X-factor finale, solo singing competition. The fest rocked with the dynamic performances of ten various bands including the Rangeela, Tehelka and Jazba (Battle of Bands). Scintillations, the colourful fashion show had themes ranging from the Satan vs Angel to traditional wear. The students of Galgotias University also performed "Nukkad Nach" a stage play on the theme of Women Empowerment. The evening at the varsity was tuned to the music of Bombay Rockers with their incredible performance.
This cultural extravaganza portrayed a cultural blend as students from various institutes including Punjab Engineering College, College of Engineering Rourkee, IILM, GNIT, GL Bajaj, Amity Biotech College, Amity Law School, NIET, Dayal Singh etc showcased their talents along with the students of Galgotias University.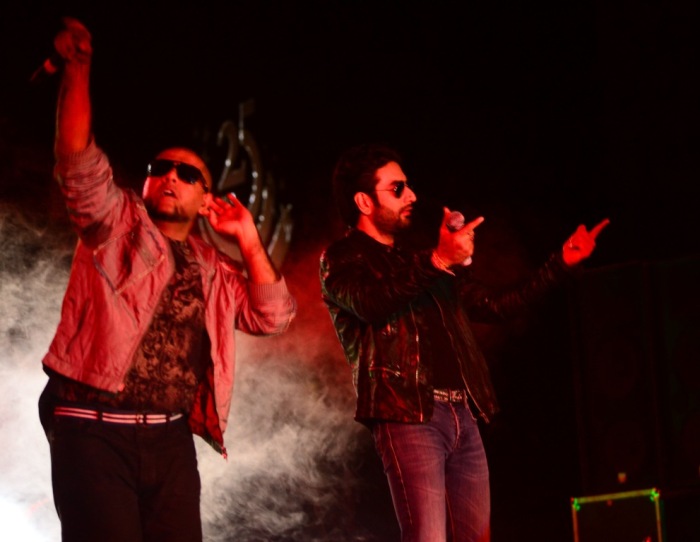 The highly charged and fun-filled festival provided a platform for the students to express their opinions, interact with other young minds and exchange ideas through a series of thought provoking and stimulating activities. The students worked with all passion and zeal for the fest and thereby learned the art of time management, planning and teamwork. This also stimulated confidence and leadership skills among students.
Ms Vinnie Mathur, Fest Convener said at the inauguration of the fest, "Continuing our Journey of celebrations, we are proud to present G- Quasar 2013, the Galgotias Unifest. Dance, Drama, Music, fashion and the best of the Celebrities, you name it and G - Quasar 2013 has it all".
.