IIM Bangalore PGP batch 2013-15 will have more engineers and females
IIM Bangalore has released the batch statistics of PGP 2013-15. The new batch will comprise of 404 students—296 males and 108 females.
There is only 0.73% increase in the percentage of female candidates against the batch inducted last year.

Among the 404 candidates six are overseas candidates who have been admitted through GMAT score—highest being 770, while lowest being 720.

Alike every year, the maximum number of students (368) is from engineering background; while a mere 36 come from other streams like science, commerce, arts, management, etc. Last year there was a minor decline in the percentage of engineering background students against 2011-13 batch, which had 92.32% engineers. The 2012-14 batch comprised of 88.84% engineers.
CATEGORY WISE - GENDER BREAKUP



DISCIPLINE-BACHELORS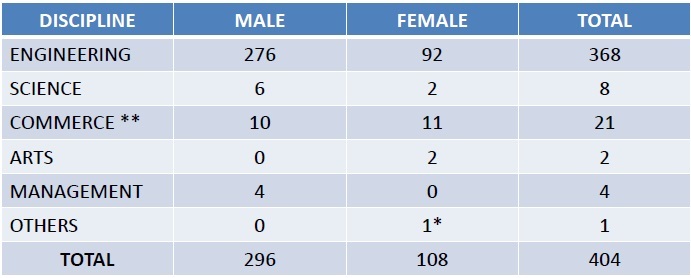 ** Includes CA candidates - Male 07 & Female 04
* Overseas candidate –Economics and Intl relation degree

The average work experience in months of male candidates is 57 months, while that of female candidates is 31.5 months. A majority of candidates have 2-3 years of work experience.
EXPERIENCE BREAKUP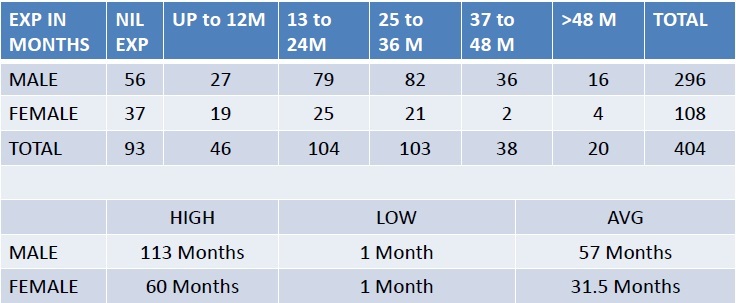 The average age of male candidates, as reported by the institute is 26.5 years, while that of female candidates is 25 years.
AGE GROUP BREAKUP

.