IIM Calcutta students find new ways to learn marketing
| October 29,2010 02:18 pm IST
If you thought brand managers have never sold anything themselves, then think again. In 'Mandi', the annual marketing festival at IIM Calcutta, students design and market their products and their campaigns are evaluated by the 800-strong student community on campus.
The Mandi slogan goes, "If you can sell it here, you can sell it anywhere" and true to the line, the event involves an intense contest of creativity and innovation, with competing teams devising varied marketing campaigns to target their audience. After a period of advertising, the products are sold at the annual finale, which is akin to an annual carnival.
The market predominantly comprises of students at IIM Calcutta and this in itself is an immense challenge, say the students. "The market on campus is well-informed and demanding, the competing teams have to be extremely creative to impress the students here –the ideas need to stand the scrutiny of some of the sharpest business brains. We believe this is the best way to learn marketing- to implement, sell and to put one's idea up for scrutiny", says Anirudh Vijayaraghavan, head of Team Census, the experiential marketing club of IIM Calcutta that holds Mandi every year.
The creativity and originality of the campaigns of the contesting teams are measured by a daily poll where the entire campus rates the different promotional campaigns and in the finale of the event, the teams are judged based on how well their campaigns translate into actual sales. "While the rating by the student community indicates the critical response to the marketing campaign, the actual sales will teach the teams to design the product to suit the market as sales is the ultimate test for the marketer", said Madhan Darwin, a member of Team Census.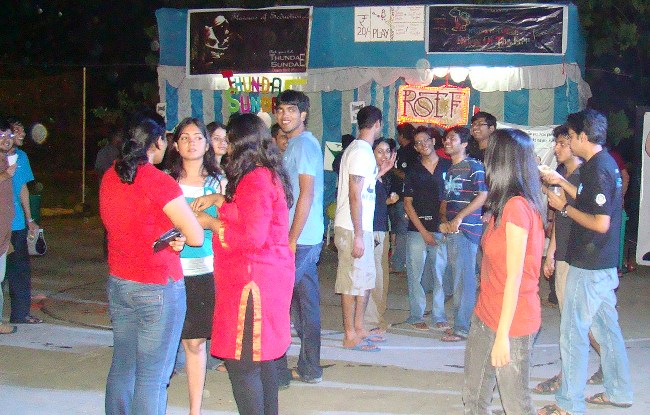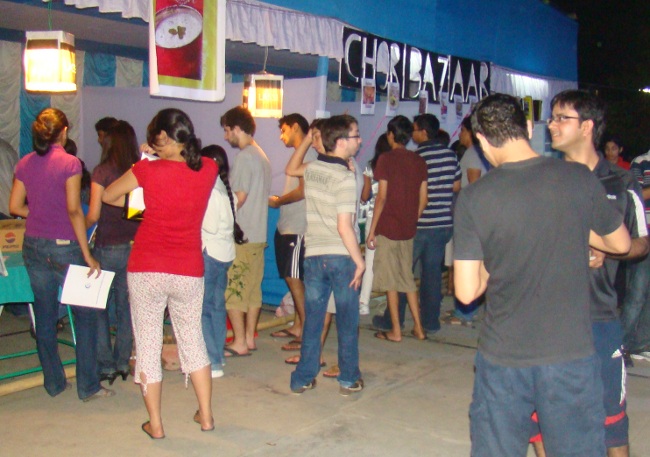 Professor Prashant Mishra, who teaches marketing at IIM Calcutta says, "Practice is the best way to learn marketing, which is why apart from regular classroom instruction, this event enables students learn to practice marketing in a smaller, easier-to-understand market which serves as a simulation of the original market"

Charitable organizations CRY and Behala Bodhayan also had stalls in the event, where they sold their products to generate funds. CRY works towards the benefit of underpriviled children in India while Behala Bodhayan, is an association formed by parents of differently abled children for their education and vocational training.
Concluded.
.