IIM Kozhikode student wins the 'Harvard Business Review/McKinsey M-Prize for Management Innovation'
This year IIM Kozhikode created a unique academic space that challenged convention. As an extension to this endeavour, Joel Modestus, First year student of the PGP 2013-15 batch bagged the prestigious, Harvard Business Review/McKinsey M-Prize for Management innovation.

Pleased by the achievement, Professor Debashis Chatterjee, Director of IIM Kozhikode said, "This is a significant achievement by our student who is a testimony of global thought leaders that we aspire to give the world and IIM Kozhikode is proud of this milestone achieved. We always encourage our students to explore beyond the defined academia and experiment the unconventional" Further, he congratulated Joel on his remarkable accomplishment and said, "Organizations are looking for innovation beyond academic studies to add value to their existing practices. Such ever-evolving innovative tools for management are the need of the hour to cope with the demands of a constantly transforming global environment."

The Harvard Business Review's (HBR) mission is to improve the practice of management and its impact on a changing world. To take this mission forward, HBR has collaborated with the Management Innovation eXchange (MIX), a web-based open innovation project aimed at reinventing management for the 21st century which strives to create organizations that are fundamentally fit for the future — and genuinely fit for human beings. This initiative is supported by McKinsey & Company.

The competition held by one of the most reputed management institutes in the world, Harvard Business School along with McKinsey and in collaboration with Management Innovation Exchange, architects a challenge which is radical in the field of management. The challenge set for the year 2013 was "How to have leaders everywhere in an organization".

The format of the competition requires participants to submit either a 'story' or a 'hack'. Typically, a story is the one that crops from a real life experience of implementing a solution related to the challenge in your company, whereas a hack is an entirely original and new idea which hasn't been subjected to any testing.

Joel submitted a hack titled "The 4 Hat Hack: How a micro-change in your employee portal can yield mega results in Leadership."

Here's a brief look at his first round of entry: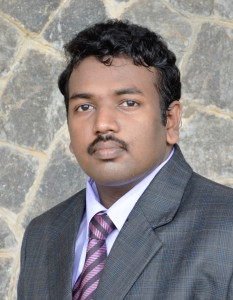 Joel identified the 4 roles that leaders would like to play in an organization. In other words the 4 hats they would like to wear and they were segregated as follows: 1) Visionary; 2) Collaborator; 3) Mentor and 4) Innovator. Owing to these four categories, his solution spoke about acknowledging employees in an organization on the basis of these 4 hats which would invariably act as their virtual badges.

The results of the first round were declared on July 31, 2013 and Joel was among the 18 finalists from around the world. For the second round, he carried forth the momentum and further modified his entry. The results were declared on September 28, 2013.

Joel was one of the 9 winners from around the world and among the only 2 from India. He also got a coveted invite to the MIX Mashup Event on Management Innovation which will be held in New York, next year.
.