IIM Lucknow organizes Harmony Cup, the Annual Fund Raising tournament
| November 17,2010 07:17 pm IST
Harmony Cup, the Annual Fund Raising tournament of IIM Lucknow, was organized successfully from 14th – 17th November, 2010, by Bhavishya, the Social Initiatives Committee of IIM Lucknow.
Harmony Cup is a cricket tournament with 30 student teams, including teams from various committees of IIM-L, competing against each other.
The entire funds raised are used for various social causes. This year the funds will be used for helping the NGO 'Baccho Ki Duniya' to setup a school for underprivileged children and to develop the infrastructure at the orphanage, Rajkriya Balgriha. The sponsors for this year were Midnight Bakers, Subway, Pizza Hut and N-Arkx Engineers and Consultants. Special mention must be made of Team Pulse who contributed generously for the event.
The Cup was inaugurated with a special match between the Faculty and the Student's Council of IIM-L, which was won comprehensively by the Faculty. This was followed by three days and nights of fun filled matches which culminated in a finale between Team Warriors and Team Mavericks. Team Warriors put a spectacular show to defeat Team Mavericks by 63 runs and win the trophy this year.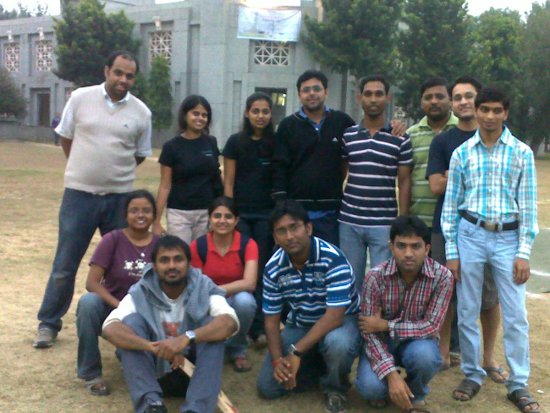 The Bhavishya team of Harmony Cup held at IIM Lucknow
The Director of IIM-L, Dr. Devi Singh, commended the Bhavishya Committee for continuing their contributions to social organizations around IIM Lucknow year after year. Bhavishya Coordinator, Smriti Tiwary said after the tournament, "We are very grateful to all contributors for enabling us to continue the infrastructure development work which we started last year at Rajkriya Balgriha, and also to work with Baccho Ki Duniya this year."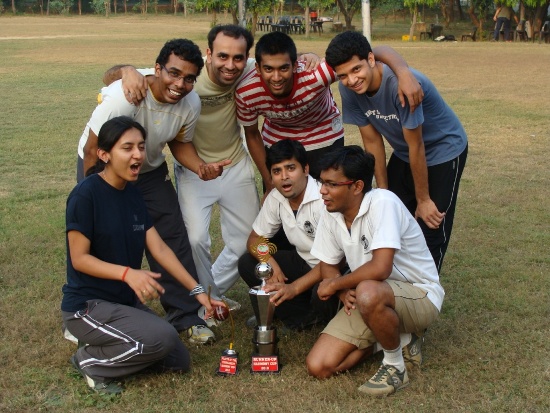 Runner-up team Mevricks of Harmony Cup held at IIM Lucknow
.