IIM Shillong set to tee off flagship Golf Cup event this Saturday
Indian Institute of Management Shillong will host the opening day of the sixth season of its flagship event Golf Cup on Saturday, October 5th, 2013..
After the resounding success of the Golf Cup over the past years, this year the flagship event of IIM Shillong has grown in scale and magnitude with more than 40 individuals from the top corporate echelon visiting Shillong to become the part of the IIM Shillong legacy.

Promoting the spirit of sports among students and corporates, the initiative has been developed to create a platform to engage corporates in a dialogue with the best management students in the country. In addition to Golf Cup, IIM Shillong will also organize the final round of its B-school fest Klur-Thma events on its campus during the weekend.In its qualifier rounds, Khlur-Thma with an increased number of events in every domain of management education has drawn massive participation with its 4 on-campus and 6 online events and lucrative monetary rewards of nearly 5 lakh rupees.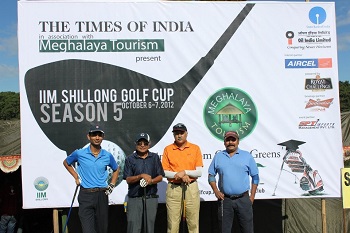 During the course of the event IIM Shillong will also play host to a Business Summit comprising of two conclaves intended to challenge and intrigue the business acumen of the participants. The event will be graced by the industry stalwarts who will bring to the fore their plenitude of experience and knowledge of their respective domains.The first conclave will focus on 'Financial Markets: Issues, Developments and Regulations.' The second conclave is designed to focus on the theme 'Development of North East India, its issues and reforms.'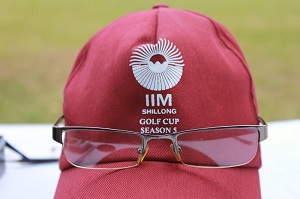 IIM Shillong,as one of the premier management institution in the north eastern part of the country, is committed to bring North East India to the national forefront and hence strives to act as an amalgamating agent between management education and the industry.

This Saturday will tee off the promising blend of business and sport with the commencement of the sixth season of the Golf Cup, at the Shillong Golf Course.
.