IIM Shillong to host TEDxIIMShillong 2014 'Riding the eclectic bandwagon'
The students of IIM Shillong will host the second edition of TEDxIIMShillong on the 15th of February, 2014, at Pinewood Hotel, Shillong. TEDxIIMShillong aims to showcase some of the eminent speakers from different spheres of life who will share their unique ideas and experiences with the audience.
Such ideas will spark and ignite discussions among the attendees who will be present at the event. The event seeks to bring together the community and promote the power of ideas.

The theme for the event is 'Riding the Eclectic Bandwagon.' With boundaries in domains disappearing fast and issues becoming interdependent, with art influencing economy as much as geopolitics affecting technology, TEDxIIMShillong brings to you, a series of lectures by men and women from a wide variety of fields, who will share their experiences, their learnings and their stories. This TEDx will be true to the core values of TED Talks, bringing up ideas worth spreading with riveting talks by remarkable people from disparate fields.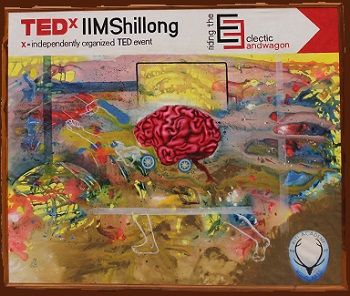 Nine speakers from a variety of fields like science, social service, food & travel, business, entertainment and music, who have chosen the untrodden path, will share their stories with the students and faculty members of IIM Shillong and other attendees. Speakers like aerospace scientist and Padma Bhushan Awardee – Dr. B.N. Suresh, Co-founder of Social Cops, a technology social enterprise that harnesses citizen voice as a powerful resource and builds synergistic, connected communities, Prukalpa Sankar,Choir Director and musician from Shillong – Pauline Warjri and others will share their ideas for the first time to the world in Shillong.

Television and radio anchor, actor-director and event manager Roshan Abbas and food travelogue hosts Rocky and Mayur along with filmmaker, writer and gay rights activist Sridhar Rangayan will evoke discussions on the power of diversity, believing and following one's passion to the hilt and losing one's inhibitions to make a conscious choice by jumping onto the eclectic bandwagon.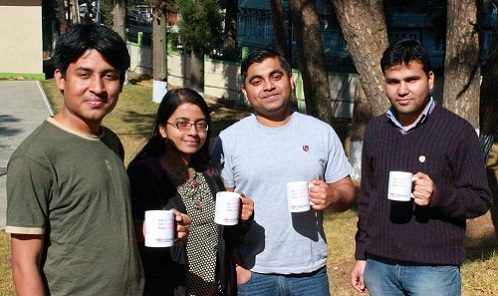 Dr. Dinabandhu Sahoo – inventor of an algae-based apparatus used for capturing carbon and turning it into bio-fuel will talk about his zest to start a "Blue Revolution" that will benefit millions across the world, while Mr. Robert Lyngdoh – current Vice Chancellor of the Martin Luther Christian University,CEO of micro financing institution LIFCOM and erstwhile Minister for IT, State of Meghalaya, will throw light on his tryst with the varied portfolio that he has handled in his career span.

Through TEDxIIMShillong, one can understand the kaleidoscope of opportunities present around the world and the risks as well as joys of taking a detour from the usual – to dare to be different in order to find one's passion and in turn, success.

As part of the promotions building up to the event, the Organizing Team held a series of interesting contests for the students and gave out exclusive TEDxIIMShillong merchandise as prizes and souvenirs. A canvas painting illustrating the theme was made by the artists from Riti Academy in Shillong and has been installed in the main quadrangle of the IIM Shillong campus.
Concluded.
.