IIM Udaipur showcases its social side on 67th Independence Day !
Organizations and government talk about Corporate Social Responsibility being the need of the hour. It is also one subject which everyone feels should be emphasized upon in management education.
Understanding this importance of contributing towards the society, learning which Prof. Janat Shah, Director IIM Udaipur also imparts, Prayatna- The Social Welfare Club of IIM Udaipur organized a blood donation camp at the institute's campus on the occasion of 67th Independence Day of our country. Event was organized in tie up with 'Lions Club International, Udaipur and Rajasthan Medicare'.

Carrying forward the legacy set with same event being organized a year back, the noble cause saw future managers come up in numbers and contribute with full energy and enthusiasm. This year the level of the camp went a notch up as the list of donors also included few people from the City of Udaipur. Even the faculty and administrative staff of IIM Udaipur were not to be left behind as they boosted the confidence of students by themselves donating the blood. In all, 65 units of blood were donated.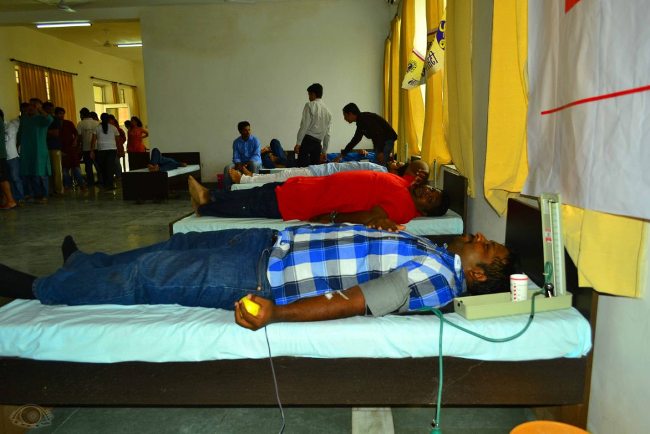 A completely student driven initiative, the event is organized to contribute towards the society in a different way on this day of national importance. Prayatna and the community at IIM Udaipur believe that it is equally important to give back to the society which has given so much to all of us. Blood Donation brings a spirit of camaraderie among the students and also acts as a learning opportunity as various aspects of managing an event are tested. In years to follow, Prayatna plans to scale up the level of the event and hopes to witness a significant participation from residents of Udaipur. Jai Hind.
.