Interview with Dean, SPJIMR, Mumbai
| April 05,2010 01:27 pm IST
"Our plans include Globalisation, Stronger Integration and Networking with Industry and making eastern ethos an integral part of the dominant western content." says Dr.
M. L. Shrikant, Dean, SPJIMR, Mumbai.
CoolAvenues.in, in its endeavor to bring most relevant information to MBA aspirants as well as corporate recruiters, keeps on posting details about new as well those Indian B-schools which have long-established and impressive track-record in the field of management education.
One such institute of long-established repute is S. P. Jain Institute of Management & Research, Mumbai. Despite being a private education player, S. P. Jain Institute of Management & Research has emerged as a leading name in management education in the country primarily because of its learner centric approach and encouraging education beyond boundaries. In an exclusive tete-e-tete with Cool Avenues, Hon. Dean of SPJIMR, Dr. M. L. Shrikant shares the guiding philosophy behind the institute and the road ahead.
Here are the excerpts of his interview...
General
Q. What has been the guiding principle at SPJIMR, which distinguishes it from other B-schools in the country?
A. Pedagogic innovations based on commitment to substantive and implementable objectives, namely 'influencing practice' and 'promoting value-based growth', have found deep roots in our academic programmes. Recognizing the primary accountability of an adult student for learning, and being socially responsive, have been our beliefs, and are epitomized in the words of Einstein and Whitehead that invariably appear epigraphically in all our formal communications. The entire SPJIMR educational pedagogy and development rests on 'Influencing Practice' and 'Promoting Value-Based Growth' along with Social relevance and Responsiveness, Concurrent Co-operation and Competition and Networking.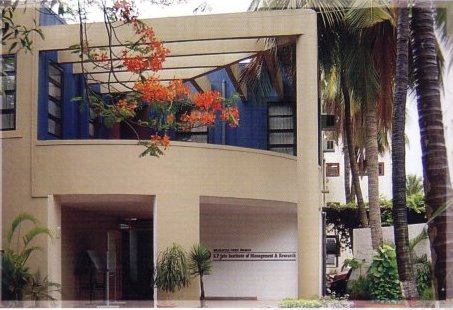 S. P. Jain Institute of Management & Research, Mumbai
About Various Programmes offered at SPJIMR, Mumbai
Q. Tell us about the two-year flagship programme of SPJIMR. Is it recognized/ accredited by any Govt. Authority? What is the USP of this programme? How can one seek admission to this course?
A. The Post Graduate Diploma in Management (PGDM) is accredited by All India Council for Technical Education (AICTE), Ministry of HRD and National Board of Accreditation (NBA). The programme is also accredited by Association of MBAs (AMBA) an UK based international impartial authority on postgraduate business education which accredits MBA programmes meeting global standards. The programme offers specializations in finance, operations, marketing and information management and is ranked among the top ten in India. This programme is now in its 25th year and has a number of successful alumni in senior positions across the industry. Admission to this course is primarily based on CAT/XAT/GMAT scores. This is generally followed by two rounds of group interview based on which the selection is made. Institute looks for consistent academic records, versatility, intelligence and sensitivity towards society and value for values.
The USP of the programme lies in its philosophical approach to management education, which explicitly recognizes the limitations of learning management within the four walls of business school; the approach here is learner centric and based on Knowledge, skills and attitude matrix build through classroom, non-classroom and character building teaching pedagogy.
Q. The 'FMB' is a programme which is not offered by many management institutes in India. What lead to the introduction of this programme and what is the core essence of it?
A. The FMB programme was developed to assist family-owned firms in meeting the unique managerial challenges associated with operating and sustaining a successful family enterprise. Entrepreneurship is the start and heart of most family managed businesses, and the phenomenon of an entrepreneurial family fosters and enhances the efforts of its members who engage in entrepreneurship. Our programme helps the students to identify which family dynamics most often affect business decisions and vice versa, and learn how to overcome these hurdles to continued growth and profitability.
Q. What components have been included in the Executive Management Programme of SPJIMR to ensure that it acts as a value addition to employees who have considerable work experience and even a prior qualification in management?
A.We have incorporated several components in our Executive Management programme to ensure that it is of relevance to professionals with even 10-15 years of work experience, which include:-
-Application and Conceptual Exercises
.