"Keep Hope Alive", says Rev. Jesse Jackson at IIM Calcutta
It is true that someone who goes through discrimination is better placed to be sensitive to the problems of the discriminated. Rev• Jesse Louis Jackson, a prominent American civil rights activist and Baptist minister fought several struggles against discrimination throughout his childhood and youth to champion the cause of the African-Americans and actively contribute to the civil-rights movement.
With stellar experiences and achievements to his credit, he delivered an inspiring lecture at IIM Calcutta on 26th February, 2014. By following the most effective teaching methodology viz. making the audience to repeat after oneself, Rev. Jackson engaged the audience throughout his speech and made sure we would retain the essence.

Rev. Jackson started off by mentioning the first international level trade of the United States which was the Slave Trade. He quoted examples from his life as well as the society in general about how the Black people were segregated from the rest like made to use separate toilets and not to be socialised with. He then mentioned the gradual redemption of this community in general by a series of four events over the timeline. They were the Abolishment of Slavery, Anti-Apartheid Movement, Right to Vote, and Equitable distribution of resources. Over the history these events played a significant role in casting away the evil of racism and racial segregation. By quoting examples of Mother Teresa, Martin Luther King and Mahatma Gandhi, Rev. Jackson said how one could contribute to the mankind even when faced with severe resistance or lack of resources. He vehemently stressed on the importance of "Even Playing Field, "Clear Goals", "Transparent Public Rules" and "Fair Referees (Lawmakers/rulers)".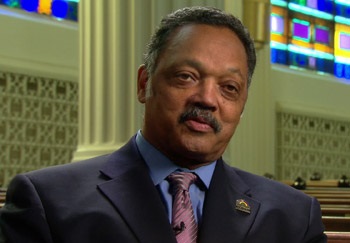 The Reverend expressed as to how he feels the current humanity should be. Globalization should be extended to technology, human rights and values. One should no longer focus on the concept of Foreign/Foreigner but abide by one set of International rules and Economic Justice. He quoted the phrase "Save the House"; if the house is burning then one's own room is no longer safe so all occupants must strive to safeguard the house of mankind. He concluded his speech by saying we collectively should fight against the problems of racism, gender bias and poverty. He actively took a few questions from the audience. In reply to a specific question of whether foray into active political life might be construed as opportunism, he said "Be an opportunist for Justice". One important take-away the students, faculty and the other guests got through his lecture was to Keep Hope Alive.
Concluded.
.